World Trade Organisation's Dominican Republic trade policy review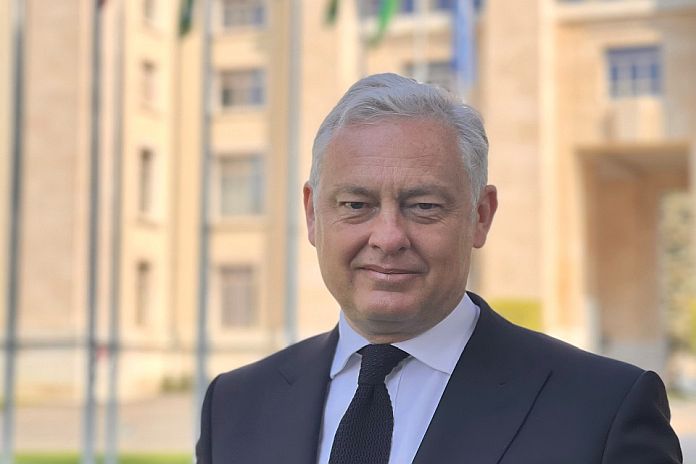 – The UK's Permanent Representative to the WTO in Geneva gave a statement during Dominican Republic's fifth WTO Trade Policy Review (TPR).
By Simon Manley
Let me start by saying, we commend the Dominican Republic on their GDP growth rates between 2014-2019, exceeding the historical average at 6.2 percent and that we appreciate the Dominican Republic's responses to our 18 Advance Written Questions. We were interested to know more about customs procedures, import measures in particular tax stamps, technical requirements, and single investment windows.
These highlight the granular interest which we and British companies place in effective trading relations with the Dominican Republic. As with other Members, we also raised questions regarding the agriculture sector, in particular exemptions for import licenses.
The Secretariat's report for this TPR indicates that over the review period, the Dominican Republic's economy had a remarkable recovery from the COVID-19 pandemic, with a contraction in GDP of almost 7 percent in 2020 followed by growth of over 12 percent in 2021.
We were also pleased to note the shift towards sustainable agriculture practices during the review period and how these practices have contributed towards increased food security, rural jobs, and agricultural exports. The UK is keen to hear more about developments within Dominican Republic's agriculture, health and safety system.
However, as the Secretariat report also identifies, since their last review, where Sanitary and Phytosanitary (SPS) measures were deemed unfit there has not been much-marked progress, as there is still no centralized mechanism for the preparation of SPS measures. We, therefore, encourage the Dominican Republic to pay particular attention to these key areas.
We are grateful to the government of the Dominican Republic for being one of the first countries to ratify the CARIFORUM-UK Economic Partnership Agreement in April 2019. The UK appreciates Dominican Republic's continued collaboration in the implementation of the CARIFORUM-UK Agreement and we look forward to working together to fully implement all areas of the agreement.
The first meeting of the Partnership's Trade and Development Committee was held in October 2021, which was an opportunity for parties to provide updates on relevant trade policy developments in the United Kingdom and in the Caribbean region, and to reaffirm their desire for a prompt ratification of the Agreement.
We also discussed matters of joint interest including tariff liberalisation, trade-in goods & services, and Geographical Indications. The parties noted with satisfaction that the Agreement had secured continuity of a trading relationship worth almost £4 billion in 2021 and expressed their wish to further develop sustainable and inclusive trade.
Turning to exogenous challenges, Members representing Small Island Developing States and Small Vulnerable Economies rightly highlight the increasing threat presented by extreme climactic events.
According to an ongoing research programme by the EU's Global Climate Change Alliance Plus Initiative, the Dominican Republic is the 11th most vulnerable country to climate change in the world. In a region of intense cyclonic activity, the Dominican Republic is one of the WTO Members most threatened by hydrometeorological events. The impact of these extreme events has provoked economic losses in the order of almost $10 billion, not to mention the impact on human and natural life.
Relatedly, Global Supply Chains, the bedrock of free and fair trade and the conduit to its benefits are also increasingly threatened by extreme weather, from damaged infrastructure to disrupted logistics and the rippling knock-on effects. It's a reminder that, as a Membership, we must accelerate efforts to modernise the international trading environment, such as through harmonised standards and digitised customs procedures.
We recognise the challenge for Small Island Developing States (SIDS) to diversify considering their vulnerability to external shocks and the impacts of climate change and natural disasters. Indeed, SIDS are important partners for the UK. In our International Development Strategy, we set out our vision that SIDS will be more climate and economically resilient by 2030. And we salute the constructive role played by the Dominican Republic in representing the interests of SIDS in a whole range of multilateral fora, in Geneva and beyond.
Just last month, alongside Canada and the Alliance of Small Island Sates, we launched the Principles for Improved Aid Impact in SIDS at the Effective Development Cooperation Summit here in Geneva. We hope that the principles will be a useful tool in improving the quality of aid and ensuring that development partners align with SIDS' own priorities.
We look forward to working with the international community to drive action on SIDS climate and economic resilience ahead of the pivotal UN SIDS Summit next year. The UK is committed to delivering the promises of the Glasgow Climate Pact, including action on the scale of finance, considering vulnerability in our finance decisions, and addressing loss and damage.


Source link
All rights/copyrights of the text and imagery belong to their respective owner, we do NOT claim any ownership.
DISCLAIMER:
Underneath Part 107 of the Copyright Act 1976, allowance is made for "honest use" for functions akin to criticism, remark, information reporting, instructing, scholarship, and analysis. Honest use is a use permitted by copyright statute that may in any other case be infringing."
Combating tuberculosis – Caribbean News Global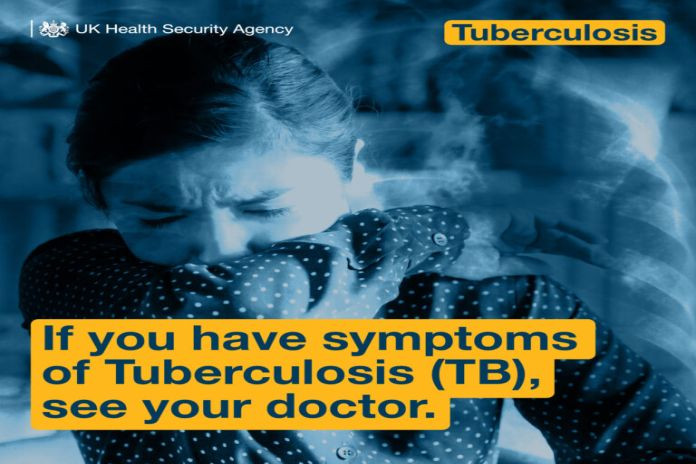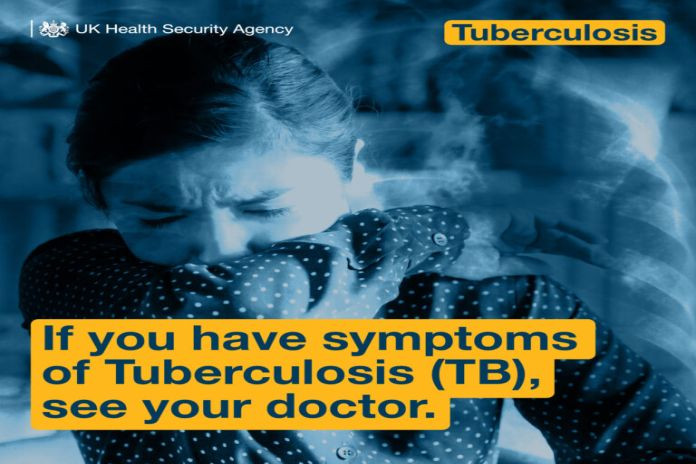 By Caribbean News Global

SWITZERLAND / ENGLAND – Tuberculosis (TB) remains one of the world's top infectious killers, causing 1.6 million deaths each year and affecting millions more, with enormous impacts on families and communities. The COVID-19 pandemic coupled with ongoing crises such as armed conflict, food insecurity, climate change, political and economic instability, has reversed years of progress made in the fight against TB. Last year, for the first time in nearly two decades, WHO reported an increase in the number of people falling ill with TB and drug-resistant TB, alongside an increase in deaths, the World Health Organization (WHO) said, announcing the expanded scope of the WHO Director-General's (DG) Flagship Initiative on tuberculosis over the period from 2023 to 2027 to support fast-tracking progress towards ending TB and achieving Universal Health Coverage (UHC) by 2030.
"TB is preventable, treatable and curable, and yet this ancient scourge that has afflicted humanity for millennia continues to cause suffering and death for millions every year," said Dr Tedros Adhanom Ghebreyesus, WHO director-general. "WHO is committed to supporting countries to step up their response, by expanding access to services to prevent, detect and treat TB as part of their journey towards universal health coverage, and to strengthen their defences against epidemics and pandemics."
The UK Health Security Agency, meantime has noted that TB rates in England remain highest in areas of deprivation and in certain groups living in large urban areas, including vulnerable migrants and people who experience homelessness, contact with the criminal justice system, mental health needs, and/or drug and alcohol misuse.
"Despite an overall downward trend in the number and rate of TB notifications in England during the last 10 years, the rate of decline has slowed in the last 4 years. Unless immediate action is taken, England will fall short of achieving the World Health Organization (WHO)'s End TB Strategy target of 90 percent reduction in people with TB from 2015 to 2035. TB is the second leading infectious killer globally, after coronavirus (COVID-19). The WHO estimates that globally 10.6 million people became ill in 2021, a 4.5 percent increase from 2020," UK Health Security Agency, said in a press release to mark World TB Day.
Dr Esther Robinson, head of the TB Unit at UKHSA, said:
"Tuberculosis remains a risk to some of the most vulnerable people in our society and this data highlights that progress towards elimination has stalled. It is vital that we ensure that everyone has access to a timely diagnosis and effective treatment. This will also help us to get on course to eliminating TB in our communities through strengthening the prevention, detection, and treatment of active TB in higher-risk groups."
UK Health Security Agency pointed out:
"In 2021, the incidence of TB stood at 7.8 notifications per 100,000 people, compared to 8.4 notifications per 100,000 in 2019. Although this is a decline since before the pandemic, in order to hit the WHO elimination target by 2035, we need to see a reduction in TB rates to 1.05 per 100,000. If we continue at the current rate of decline, we will only hit 5.1 per 100,000 by 2035. Provisional data from 2022 indicates we remain off trajectory.
"TB notification rates in England remain highest in large urban areas which are associated with higher levels of deprivation, and in inclusion health groups – a term used to describe people who are socially excluded and typically experience multiple overlapping risk factors for poor health, such as experiencing homelessness or contact with the criminal justice system. TB disproportionately impacts certain people, in part, due to the barriers they may face in accessing the interventions designed to identify clinical onset of TB; access to diagnostic and treatment services; ability to self-administer treatment and attendance at follow-ups."
Health minister Maria Caulfield, said:
"It is vital that we act now to protect the progress that has been made towards eliminating tuberculosis in England over the last decade.
"These figures highlight the importance of recognising symptoms early – if you have a persistent cough that has lasted for three weeks alongside a fever, contact your GP as soon as possible.
"TB is infectious and if not treated can be potentially life-threatening. We also know it disproportionately impacts more vulnerable people, so it's important to be vigilant and act so that anyone can access treatment when they need it."
Related: What is TB and what are we doing to combat it?



Source link
All rights/copyrights of the text and imagery belong to their respective owner, we do NOT claim any ownership.
DISCLAIMER:
Underneath Part 107 of the Copyright Act 1976, allowance is made for "honest use" for functions akin to criticism, remark, information reporting, instructing, scholarship, and analysis. Honest use is a use permitted by copyright statute that may in any other case be infringing."
UK – ISRAEL to strengthen partnership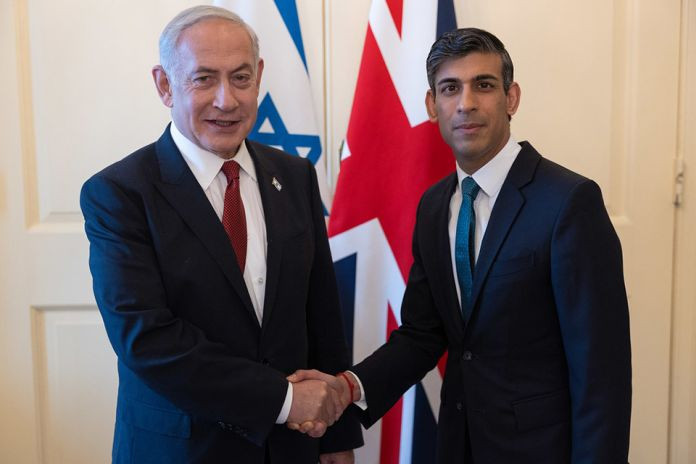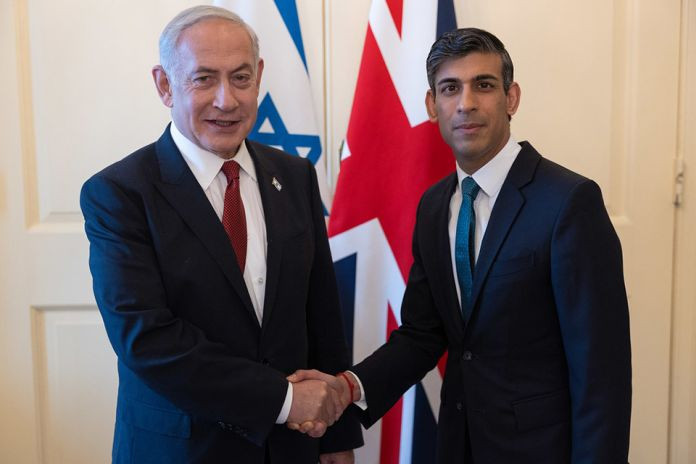 By Caribbean News Global

LONDON, England – UK's prime minister Rishi Sunak welcomed Israel's prime minister Benjamin Netanyahu to Downing Street today for talks on strengthening the close partnership between the United Kingdom and Israel, announced 10 Downing Street. The two leaders welcomed the signing of the UK-Israel 2030 Roadmap this week, which will drive our bilateral relationship forward and commit £20M in funding for joint science and technology projects over the next decade.
"They expressed their backing for a modern free-trade agreement with cutting-edge service provisions and said their teams would work to progress this at pace. The leaders discussed shared security and defence challenges, including Russia's illegal invasion of Ukraine and the threat posed by Iran to regional stability. The prime minister set out the UK's analysis of the situation in Ukraine and the importance of continued international support to defend their sovereignty," the prime minister's office said in a press release.
On Iran, they discussed the UK and Israel's significant concern about Iran's destabilising activity, and agreed that our governments would continue to work closely together to push back against aggression and manage the risk of nuclear proliferation.
The prime minister also expressed his solidarity with Israel in the face of terrorist attacks in recent months, stating:
"The UK would always stand with Israel and its ability to defend itself. At the same time, the prime minister outlined international concern at growing tensions in the West Bank and the risk of undermining efforts towards the two-state solution. He encouraged all efforts to de-escalate, particularly ahead of the upcoming religious holidays," he said.
Prime minister Sunak stressed the importance of upholding the democratic values that underpin our relationship, including in the proposed judicial reforms in Israel.
"The leaders welcomed the chance to meet in person to progress our important partnership, and the prime minister looked forward to visiting Israel at the earliest opportunity," said the prime minister's office, 10 Downing Street.



Source link
All rights/copyrights of the text and imagery belong to their respective owner, we do NOT claim any ownership.
DISCLAIMER:
Underneath Part 107 of the Copyright Act 1976, allowance is made for "honest use" for functions akin to criticism, remark, information reporting, instructing, scholarship, and analysis. Honest use is a use permitted by copyright statute that may in any other case be infringing."
New UK law to boost seafarer pay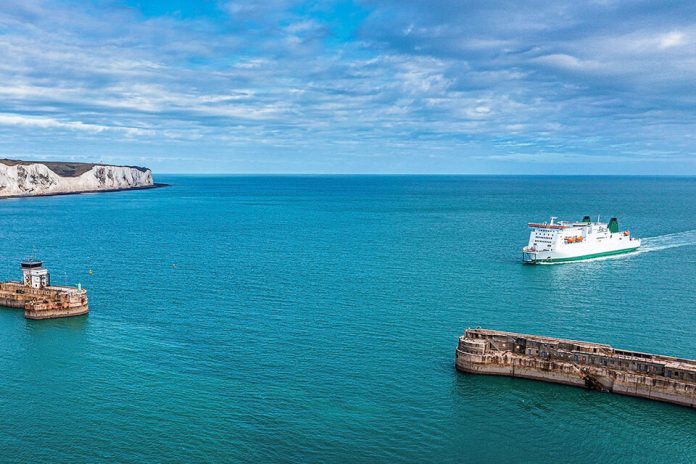 By Caribbean News Global

LONDON, England – The Seafarers' Wages Act received Royal assent Thursday, 23 March 2023, and is now law, reports the department for transport. Thousands of seafarers regularly entering UK waters should enjoy better pay protections, as the government continues to boost rights and working conditions while preventing firms from using legal loopholes to pay low wages.
"As a key strand of the government's 9-point plan for seafarers, the new law is designed to protect those working on vessels operating an international service from being paid less than the National Minimum Wage. The law change will also require authorities to charge operators of vessels who do not provide evidence they're paying their seafarers the equivalent to National Minimum Wage and to refuse harbour access to those who continue to fail to comply."
Last year, P&O Ferries shamelessly sacked nearly 800 staff without notice or consultation. The UK government has acted swiftly to progress its 9-point plan in response to this disgraceful behaviour and remains committed to seafarers as a priority, both domestically and internationally.
Transport secretary Mark Harper said:
"Our maritime sector is world-leading. That's down to the thousands of hardworking seafarers working tirelessly to maintain supply chains and transport passengers safely across our waters.
"These workers deserve a fair wage and I'm therefore delighted to see our Seafarers' Wages Act become law, helping improve pay and protect seafarers from exploitation."
The government continues to engage with the UK's near European neighbours to protect seafarers' welfare and pay, and explore the creation of minimum wage equivalent corridors in our respective territorial waters.
"Earlier this month, during the UK-France summit in Paris, the transport secretary met his French counterpart Clément Beaune, with both nations pledging to continue working together to improve conditions for those working in the Channel and to protect them from exploitation. The government is also taking action against rogue employers using controversial 'fire and rehire' practices, consulting on plans for a Statutory Code of Practice," said the department for transport, in a press release.



Source link
All rights/copyrights of the text and imagery belong to their respective owner, we do NOT claim any ownership.
DISCLAIMER:
Underneath Part 107 of the Copyright Act 1976, allowance is made for "honest use" for functions akin to criticism, remark, information reporting, instructing, scholarship, and analysis. Honest use is a use permitted by copyright statute that may in any other case be infringing."