Williams Pitches For Second Term As Cycling Boss Ahead Of AGM
– Advertisement –
By Neto Baptiste
If elected for a second four-year term as president of the Antigua and Barbuda Cycling Federation (ABCF), St Clair Williams has vowed to concentrate on the areas of education and youth development.
The federation is set to host its electoral congress on February 9 at the Sir Vivian Richards Stadium in North Sound.
"We are going to put a lot of seminars in place for educational purposes and we are going to focus a lot on the development of the young cyclists that we have in the sport right now. We're hoping that the more senior persons will assist that transition because that is what we need in terms of the continuation development … from the senior members like Robert Marsh and Jyme Bridges and so on, because we need that continuity," he said. 
Williams went on to highlight a number of areas in which the administration has excelled since taking office back in 2019. 
"We would have put a proper insurance system in place and that is the first time we have ever had that in Antigua and Barbuda in cycling; that is one of the major things we would have done. Another thing is that from since our inception, this particular executive, we would have launched an online campaign with respect to putting all of our races or streaming them live on Facebook. That's another thing that no other association or federation has been doing in Antigua and Barbuda," he said. 
The incumbent, who expects there to be challengers for the post on the night of the election, reminded that a number of initiatives have also been started under his tenure.
"We would have brought onstream a really good robust programme where we're getting assistance from the UCI [Union Cycliste Internationale]. We would have gotten 10 new bicycles to outfit us with that programme and … we've launched an online campaign with respect to online cycling. So, now we have … online smart trainers where our cyclists can stay wherever they are, in their homes or their office, and do races online, or do casual riding with other persons around the world," Williams said.
The AGM is slated to start at 7.30pm and will include the tabling of the financial report and the president's report.
– Advertisement –


Source link
All rights/copyrights of the text and imagery belong to their respective owner, we do NOT claim any ownership.
DISCLAIMER:
Underneath Part 107 of the Copyright Act 1976, allowance is made for "honest use" for functions akin to criticism, remark, information reporting, instructing, scholarship, and analysis. Honest use is a use permitted by copyright statute that may in any other case be infringing."
Netanyahu sets Israel on fire over decision to sack defence minister, protesters call for halt in "judicial revolution"
Sunday night was busy for the riot police in Israel as they try to either disperse or calm down the thousands of angry Israelis. But why were they angry? Prime Minister Benjamin Netanyahu has just announced the sack of the country's defence minister Yoav Gallant after he called for a halt in the planned judicial overhaul. 
"For the security of Israel, for the sake of our sons and daughters: We need to stop the legislative process at this time," Mr Gallant said in a video statement. "We need to stop the demonstrations and protests — and reach out for dialogue. Any manifestation of refusal that eats away at the strength of the IDF and harms the security system should be stopped immediately." 
Mr Gallant said a pause in the judicial overhaul would also allow citizens to celebrate the Passover and mourn together on Memorial Day and Holocaust Remembrance Day. He concluded that for the sake of the country, he was "willing to take any risk and pay any price" to return peace to the country. 
The price for such a statement was an immediate sack by Prime minister Netanyahu, who did not state the reason for the sack nor name a replacement. 
Gallant's sack was the red line
Following Gallant's sack, Jerusalem reacted, and Tel Aviv could not hold itself because, for the past months, they have been demanding what Mr Gallant just asked for. Netanyahu's planned overhaul of the judiciary has been seen by many as a threat to the country's democracy. Thousands every week have staged several protests calling for the government to immediately halt its plan to weaken the powers of the Supreme Court. 
The government led by Netanyahu has refused to listen to the demands, but reports coming in from Tel Aviv as of Monday morning show that the government could be forced to listen to the demands of the protesters after it became difficult to handle the uprising that took place on Sunday night. 
Already, Universities and trade unions have announced strike actions until the government agree to halt the planned judicial overhaul. Some members of Israel's Defence Forces reservists have refused to train because of the controversial bill, and many have opined that it could be the reason behind Gallant's call for a halt in the process. 
Interestingly, Yoav Gallant is a member of Netanyahu's Likud party and the first minister to speak up against the reform. However, following his controversial statement, other cabinet members of the Israeli government have spoken up, also calling for either a delay or a halt of the judicial reform. 
Amichai Chikli, the country's minister for Diaspora Affairs and Social Equality, was among the first to call for the suspension of the judicial overhaul. Others that have added their voices are Miki Zohar, minister for culture and sports, and Nir Barkat, minister for Economy, who warned that the plan to overhaul the judiciary had brought Israel to the brink of a civil war. Israel's Consul General in New York, Asaf Zamir, went a step further than his colleagues and tendered his resignation following Netanyahu's decision to fire Yoav Gallant. All ministers that expressed their concerns were members of the ruling Lukid party. 
Israel gradually shutting down
On Monday morning, the over 70,000 passengers that were supposed to use the Ben Gurion airport in Tel Aviv were stuck after workers refused to show up for work in protest of the government's recent decisions. Like the airport in Tel Aviv, several people across the country have refused to report to work after the country's largest workers union announced an industrial action. 
Israel's President refused to be ceremonial, speaks on Judicial reform
You probably have not heard about the President of Israel. That is because his role is ceremonial, and his government interference is minimal. However, since the planned judicial reform, Mr Isaac Herzog has refused to remain ceremonial, describing the legislation as "misguided, brutal and undermines our democratic foundations," and warned that it could lead to a civil war in the country. 
Following the decision to sack the Defense Minister, Mr Herzog was on the stage again, calling on the prime minister to come back to his senses, as this was not the time for politics but a time for leadership. 
"I turn to the Prime Minister, members of the government and members of the coalition: the feelings are hard and painful. Deep concern hovers over the entire nation. Security, economy, society — everyone is threatened. The eyes of all the people of Israel are on you. The eyes of all the Jewish people are on you. The eyes of the whole world are on you," Herzog said on Monday.
"For the sake of the unity of Israelis, for the sake of committed responsibility, I call on you to halt the legislative procedure immediately," the president continued. "Come to your senses now! This is not a political moment, this is a moment for leadership and responsibility."
The former prime ministers add their voices
Former Prime Minister Naftali Bennett has also called for an immediate suspension of the judicial reform and to enter into a dialogue with all parties involved. Mr Bennett also called for the reinstatement of Yoav Gallant as defence minister. 
"I call on the Prime Minister to withdraw Gallant's letter of dismissal, suspend the reform, and enter into a lull of negotiation until after Independence Day," Bennett tweeted. "It doesn't matter who is right and who is wrong. I call on all the demonstrators and all Israeli citizens — to do everything without violence, without bloodshed. We are brothers."
Unlike Bennett, the immediate past prime minister of Israel Yair Lapid, could not take it lightly with Netanyahu's government. He said Israel has been hijacked by "a bunch of extremists with no brakes and no boundaries," adding that what has happened in the last 24 hours was madness and a "loss of control and a loss of direction."
He insisted that everything was falling apart for the country and that unless the government takes decisive action on the issue, the country would be gone. 
"It's almost too late, but it isn't too late yet. There are enough decent people in the Likud who can and should stop this madness," he said.
"Our national security is at risk, our economy is crumbling, our foreign relations are at their lowest point ever, we don't know what to say to our children about their future in this country," Lapid added. 
​


Source link
All rights/copyrights of the text and imagery belong to their respective owner, we do NOT claim any ownership.
DISCLAIMER:
Underneath Part 107 of the Copyright Act 1976, allowance is made for "honest use" for functions akin to criticism, remark, information reporting, instructing, scholarship, and analysis. Honest use is a use permitted by copyright statute that may in any other case be infringing."
James, Gore Hoping To Build On Successes Despite Hurricanes Four Day Loss
– Advertisement –
By Neto Baptiste
Leeward Islands Hurricanes and Antigua Barbuda all-rounder, Kofi James, are hoping to build on his maiden first-class century in the ongoing CWI Four Day Championships following his first innings knock of 107 in their six-wicket loss to the Windward Islands Volcanoes in Trinidad. 
"It's always a great feeling to get your first century for any team, but at this level in terms of professionally, it felt really good. I batted well and I think it was a patient innings, and I think it was well-deserved. It was a bit difficult in terms of patience, sticking to the plan, staying focused on the objectives in terms of the small targets in front of you, but at the same time it wasn't too hard because I was up to the task and I made up my mind I was going to bat a lot of balls, so I just enjoyed batting," he said. 
James struck 10 fours and one maximum in the 248 balls he faced for his 107, partnering with fellow Antiguan Karima Gore who made 93 off 198 deliveries to see Hurricanes to 382 for nine declared in their first innings. Kieran Powell made 75 from 105 deliveries while Jeremiah Louis chipped in with 45.
James picked up one wicket in the contest for 60 runs in 12 overs.
The Liberta Blackhawks player said he is happy with his performance with the ball to date.
"The bowling is up to par to be honest. I just need to get some angles correct when I am setting the field in terms of being a little more proactive and sticking to the plan a little bit more. In terms of skill work, I think the skill is there, but I just need to be consistent and work with a specific plan at this particular level and the bowling will come through," the player said. 
Meanwhile Gore, also a Blackhawks player, is buoyed by his performance despite falling just seven runs shy of a maiden first-class century.
"A  start like that builds confidence so I am looking forward to what's going to come in the next game or the next few games," he said.
Gore hit 13 fours and one six in his first innings knock of 93.
Volcanoes, led by Kavem Hodge (137) and Alick Athanaze (128), posted 353 all out in their first innings reply. Rahkeem Cornwall (4/109) and Jeramiah Louis 4/46) were the pick of the bowlers for the Hurricanes.
Hurricanes were then bowled out for just 144 in their second innings with Preston McSween (5/39) picking up a five-for. Montcin Hodge made 59.
Volcanoes then got to 174 for six on Saturday's day four to win the contest. Sunil Ambris top scored with 40.
– Advertisement –


Source link
All rights/copyrights of the text and imagery belong to their respective owner, we do NOT claim any ownership.
DISCLAIMER:
Underneath Part 107 of the Copyright Act 1976, allowance is made for "honest use" for functions akin to criticism, remark, information reporting, instructing, scholarship, and analysis. Honest use is a use permitted by copyright statute that may in any other case be infringing."
Royal Drawing School Course Successful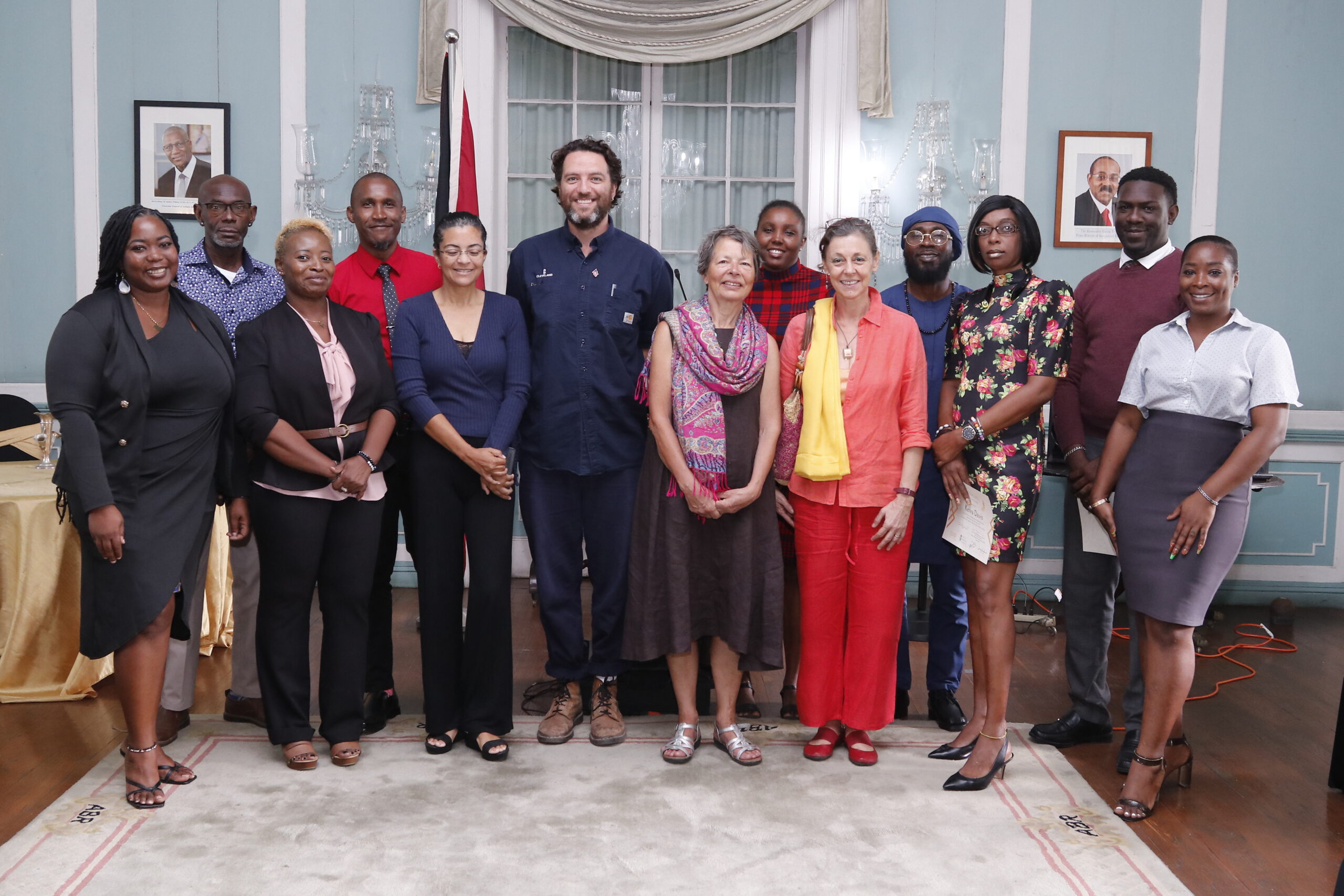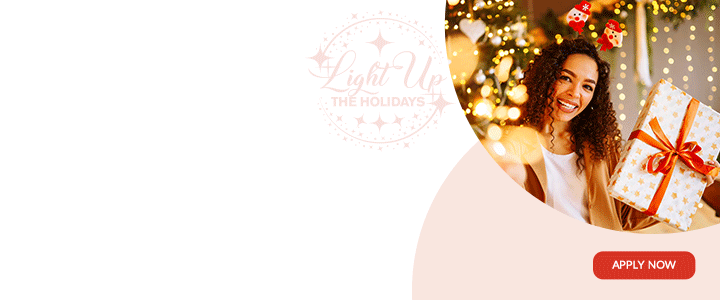 The Royal Drawing School (United Kingdom) recently executed a six-week training course for 15 art teachers across the nation.

The project was initiated and managed by the Halo Foundation, in partnership with the Jumby Bay Fund, the Ministry of Education, Sport and Creative Industries, and the Workshop Studio Art Gallery in English Harbour.
In his remarks at the Government House graduation ceremony, Governor General H.E. Sir Rodney Williams said:

"This is the second Royal Drawing School course which has been conducted in Antigua and Barbuda. Last year, the training centred around the exchange of techniques, and the honing of skills for the art teachers. This year, the emphasis was placed upon the methodology of imparting expertise to the students within a classroom setting".

Royal Drawing School facilitators Cherry Pickles and Alexander Page praised the level of competence of the art teachers who participated, and referenced their "dedication, talent and enthusiasm".
Director of Education, Mr. Clare Browne told the graduating class:

"If the single most important element impacting the learning of students in the classroom is the teacher, then we must do all that we can to strengthen teacher quality and as a consequence, enhance the quality of education offered.


Continuous Professional Development helps teachers improve their understanding of how to deliver effective education, and ensures they can adapt to the changing needs of the students".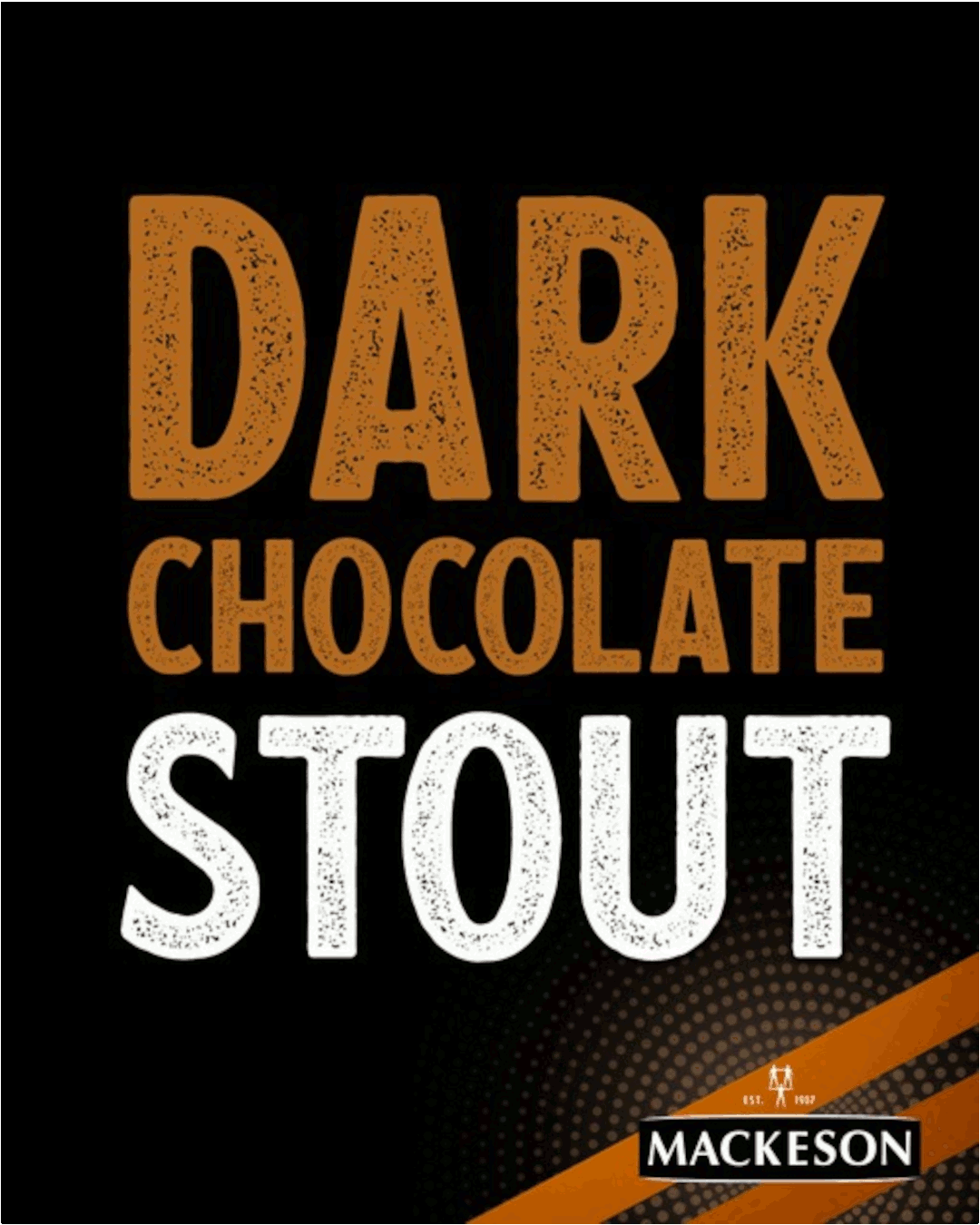 President of the Halo Foundation, H.E. Lady Williams remarked:

"100% of the participants indicated that their repertoire had been expanded, with 34% hailing the training course as "exceptional", and 66% indicating that it was a "good experience".'" Her Excellency affirmed that "the Halo Foundation will continue its work in all areas of nation building and youth development, including its support and strengthening of culture and the arts".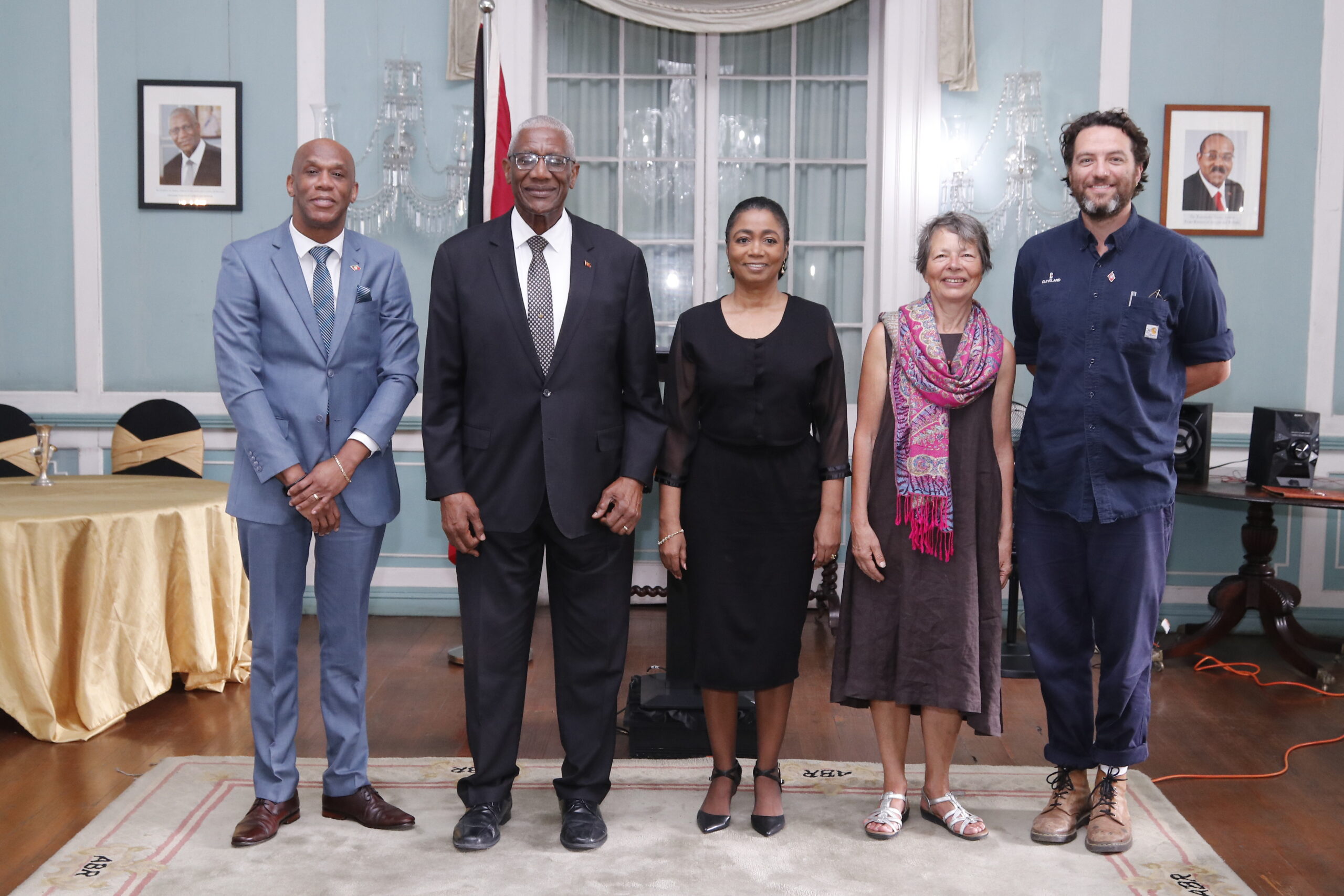 Advertise with the mоѕt vіѕіtеd nеwѕ ѕіtе іn Antigua!
We offer fully customizable and flexible digital marketing packages. Your content is delivered instantly to thousands of users in Antigua and abroad!
Contact us at [email protected]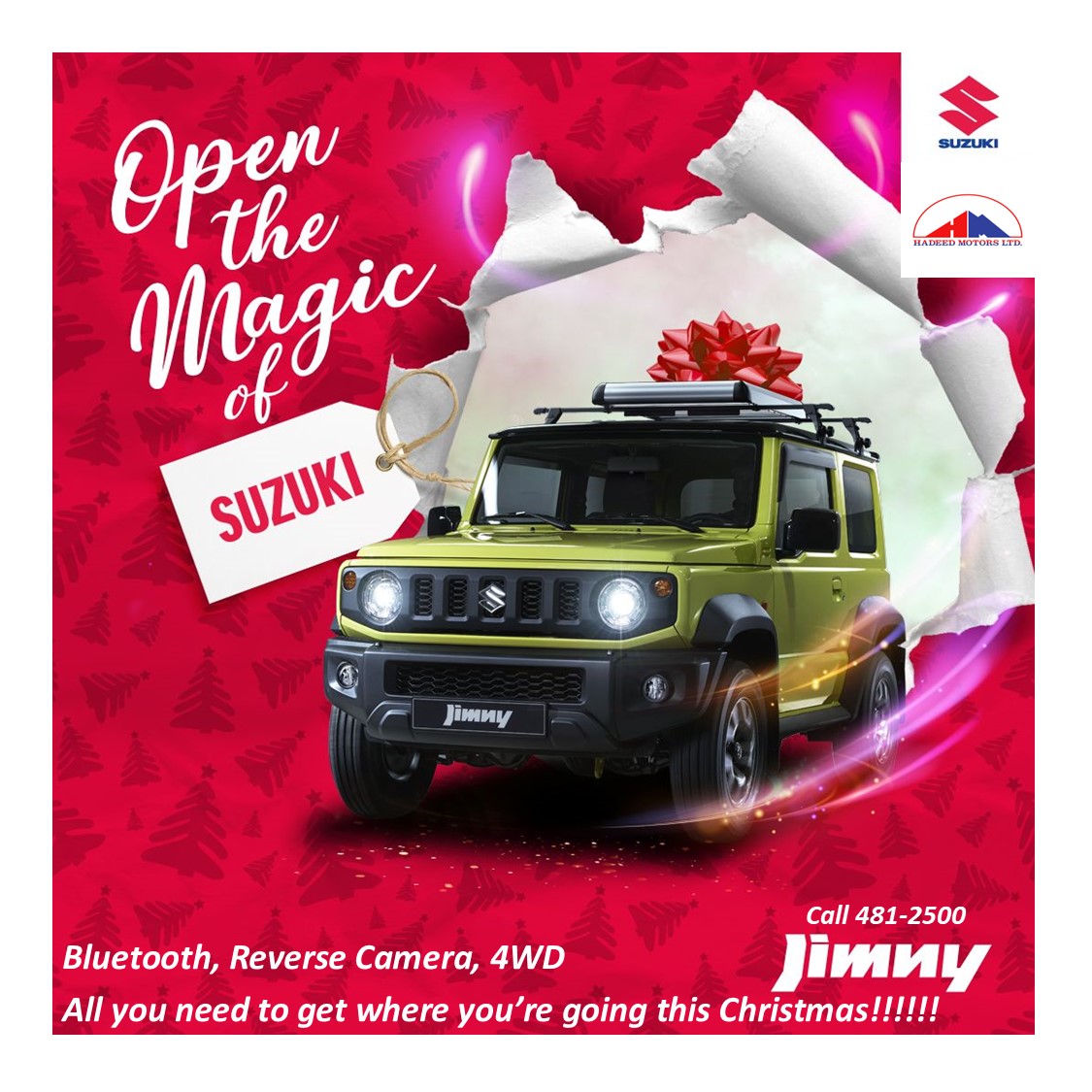 Source link
All rights/copyrights of the text and imagery belong to their respective owner, we do NOT claim any ownership.
DISCLAIMER:
Underneath Part 107 of the Copyright Act 1976, allowance is made for "honest use" for functions akin to criticism, remark, information reporting, instructing, scholarship, and analysis. Honest use is a use permitted by copyright statute that may in any other case be infringing."