The Russian sham referenda in Ukraine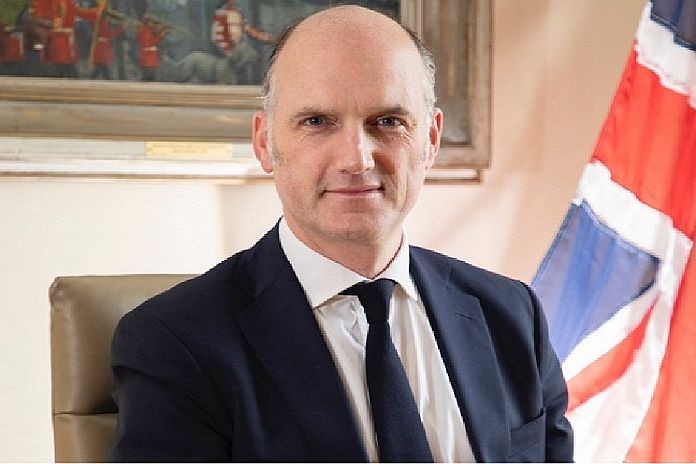 By Leo Docherty
Vladimir Putin's sham referenda must be seen for what they are. A brazen and desperate attempt, to justify an unprovoked and illegal land grab, of sovereign Ukrainian territory.
They are a clear violation of international law and the UN Charter. And wholly illegitimate.
That is why the United Kingdom will never recognise the supposed results. Nor any Russian attempt to illegally annex Ukrainian territory.
We have seen Vladimir Putin use this playbook before, in Crimea. As then, Russia will try to claim that these latest votes were free and fair.
But no amount of Russian lies can hide what we all see plainly: A sham. A propaganda exercise. Without a shred of legitimacy. Conducted down the barrel of a gun, by soldiers accompanying ballots door-to-door, forcing Ukrainians to vote.
For seven months, in an attempt to destroy Ukrainian identity, Vladimir Putin's forces have ruthlessly used violence and torture against civilians – and forced deportations – to exert control.
Sham referenda held under such fear and harassment can never be free, nor fair.
As highlighted by my foreign secretary last week, we know Vladimir Putin planned to rig the outcomes. Russia has no choice but to fabricate the results. These regions voted overwhelmingly to join an independent Ukraine in 1991, and for president Zelenskyy in 2019.
Earlier this week, the United Kingdom announced sanctions against those behind these bogus votes, including 33 officials and collaborators deployed by Russia to conduct them.
This latest Russian deception, and Putin's decision to partially mobilise Russia's population, only serve to highlight one thing: his invasion is failing.
His war machine is depleted. His supply of volunteers willing to fight in Ukraine has been exhausted. Partial mobilisation will only send many more thousands of innocent Russians to die in Putin's war of choice. A war which he could end right now.
Vladimir Putin's nuclear threats are irresponsible and will not work. Ukrainians are highly motivated. The international alliance is cast-iron strong. We and our allies are clear that any use of nuclear weapons by Russia would be met with severe consequences.
The United Kingdom's approach will not alter. We will be steadfast in support of Ukraine – and its right to defend its sovereign territory – for as long as it takes.
We call on all participating States to join us in unequivocally rejecting the results of these illegitimate referenda, and any Russian attempts to illegally annex Ukrainian territory.
If we allow Russia to change sovereign borders by force, then the core principles on which the OSCE was founded – of sovereign equality; the inviolability of frontiers; and respect for territorial integrity – lie in tatters.
And all of our borders become less secure.
This is about freedom and security for the people of Ukraine. But also about freedom and security across Europe and the world.


Source link
All rights/copyrights of the text and imagery belong to their respective owner, we do NOT claim any ownership.
DISCLAIMER:
Underneath Part 107 of the Copyright Act 1976, allowance is made for "honest use" for functions akin to criticism, remark, information reporting, instructing, scholarship, and analysis. Honest use is a use permitted by copyright statute that may in any other case be infringing."
History & culture of the eastern Caribbean islands
The Eastern Caribbean is a region that includes a number of small island nations and territories in the Caribbean Sea. These islands have a rich history and culture that have been shaped by a variety of influences, including African, Caribbean, European, and indigenous peoples.
The first inhabitants of the Eastern Caribbean were indigenous peoples who migrated to the region thousands of years ago. These people included the Arawaks, Caribs, and Tainos, who were skilled farmers, fishermen, and craftsmen.
The first European explorers to reach the Eastern Caribbean were the Spanish, who arrived in the region in the late 15th century. The Spanish claimed the islands for their own and began to establish settlements, plantations, and mines. However, they were soon challenged by the English, French, and Dutch, who also wanted to control the region.
The Eastern Caribbean became a battleground for these European powers, who fought over control of the islands for more than two centuries. The islands were eventually divided among the European powers, with the English, French, and Dutch each controlling a number of islands.
During this period, the islands became a melting pot of cultures, with African slaves brought to the region to work on the plantations, and Europeans, Africans, and indigenous peoples mixing and intermingling. This led to the development of a unique culture and identity for the Eastern Caribbean, which is still evident today.
Today, the Eastern Caribbean is a diverse and vibrant region with a rich history and culture. The islands are known for their beautiful beaches, stunning natural scenery, and vibrant music and dance traditions. The region also has a thriving tourism industry, with many visitors coming to the islands to experience the unique culture and beauty of the Eastern Caribbean.
In addition to its rich history and culture, the Eastern Caribbean is also known for its natural beauty. The islands are home to a variety of landscapes, including white sandy beaches, lush rainforests, and mountains. The region is also home to a number of protected areas and national parks, which are home to a wide variety of flora and fauna, including many species that are found nowhere else in the world.
The Eastern Caribbean is also an important economic region, with many of the islands relying on tourism as a major source of income. The region is also known for its production of spices, particularly nutmeg, which is one of the main exports of the region. In addition, the islands are home to a number of small-scale industries, including fishing, agriculture, and manufacturing.
The Eastern Caribbean is also a popular destination for sailors, with many of the islands offering excellent sailing conditions and a number of marinas and yacht clubs. The region is also home to a number of major sailing events, including the Atlantic Rally for Cruisers and the Caribbean 600 race.
Overall, the Eastern Caribbean is a fascinating and diverse region with a rich history, culture, and natural beauty. The islands offer a wide range of activities and attractions for visitors to enjoy, from relaxing on beautiful beaches to exploring the region's vibrant culture and history.
Singapore – UK businesses agreement opens new fintech market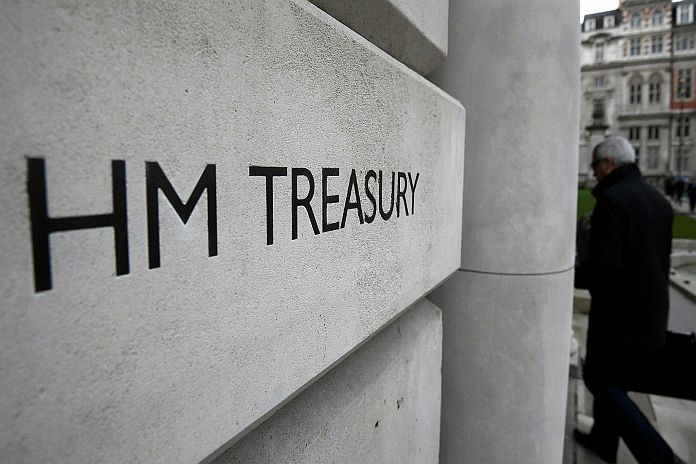 The UK and Singapore agree a Memorandum of Understanding (MoU) on the UK-Singapore FinTech Bridge to remove barriers to fintech trade and boost cooperation
This will deepen engagement between businesses, and regulators, adding to previous co-operation
Policymakers from both the UK and Singapore will meet regularly with the fintech sector to work to remove regulatory barriers to trade
LONDON, England – The UK and Singapore have agreed to a new MoU boosting fintech trade and cooperation at their 7th Financial Dialogue in Singapore today, 25 November.
The Fintech Bridge builds on an agreement signed in 2016 – which will remove barriers to fintech trade by opening new regular talks between regulators and businesses, in addition to previous areas of cooperation
This will increase the cooperation and sharing of information on emerging trends in the fintech sector. It will also break down barriers to trade for UK and Singaporean fintechs, boosting growth and investment opportunities.
Andrew Griffith MP, economic secretary to the treasury, said:
"The UK and Singapore are among the world's leading jurisdictions for fintech investment – and today's announcement will only accelerate growth and innovation in our respective sectors. The MoU we've announced today is crucial – and I would like to thank the Monetary Authority of Singapore for their constructive engagement throughout discussions."
Chief Executive Officer, (CEO) of Innovate Finance, Janine Hirt said:
"Innovate Finance welcomes this announcement. An MoU between UK and Singapore will deliver a strengthened framework for vital regulatory and policy discussions between the two countries, enable innovation across financial services, and ensure businesses based in both the UK and Singapore have the ongoing support for their ambitions for growth to be realised.
"We look forward to supporting future financial dialogues and business-to-business activity between these markets. We are also delighted to be working with the key organisations engaged to promote the opportunities this FinTech bridge has to offer, and to welcoming FinTech businesses to IFGS and UK FinTech Week next year."
Miles Celic, chief executive officer, TheCityUK, said:
"The UK and Singapore are two of the world's most dynamic and innovative FinTech markets. The FinTech Bridge will drive exciting new opportunities and greater alignment of regulatory approaches will help with the expansion of FinTechs from the UK and Singapore into each other's markets. Greater cooperation between government, regulators and industry will boost innovation and drive better outcomes for customers."
This MoU will also further deepen the engagement and opportunities between two of the premier international financial and related professional services centres.
The existing Regulatory Cooperation Agreement signed in 2016 has enabled the UK and Singaporean fintech sectors to closely align at a regulatory level. Today's commitment goes further in a number of areas, making clear the business support available to firms, highlighting opportunities in each other's markets and creating a clear link between challenges firms face and policy discussions.
The MoU will come into effect next week once formalities have been completed on both sides.
Source: HM Treasury


Source link
All rights/copyrights of the text and imagery belong to their respective owner, we do NOT claim any ownership.
DISCLAIMER:
Underneath Part 107 of the Copyright Act 1976, allowance is made for "honest use" for functions akin to criticism, remark, information reporting, instructing, scholarship, and analysis. Honest use is a use permitted by copyright statute that may in any other case be infringing."
UK sets out five-point economic action plan for the G20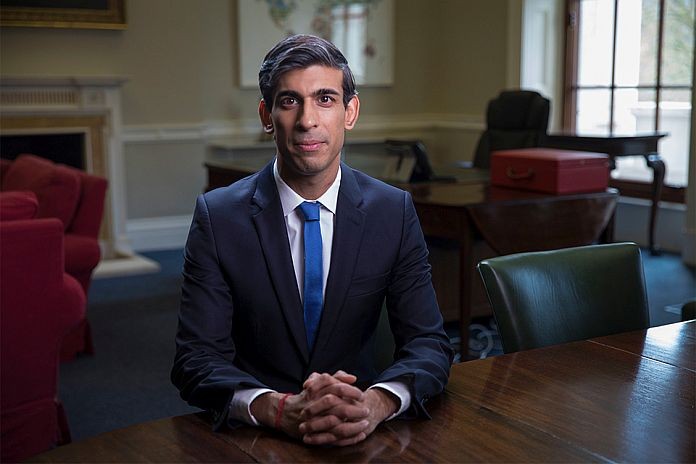 LONDON, England – UK prime minister Rishi Sunak will call for coordinated global action to address international economic instability and the rising cost of living when he attends the G20 Summit this week. The meeting in Indonesia comes as countries around the world face huge economic difficulties, caused or exacerbated by the illegal invasion of Ukraine, the prime minister's office noted Monday.
"Every household on the planet is feeling the impact of Putin's war. Global food prices have been driven up by his attempts to choke off the Ukrainian grain supply, energy bills have skyrocketed thanks to Russia turning off their gas taps and the World Bank predicts the economic aftershocks will ripple around the world for years to come."
This week's meeting will be the first time a UK prime minister has met a representative of the Russian regime since Putin's full-scale invasion in February. Russian foreign minister Lavrov is expected to attend the talks instead of Putin. The prime minister will use the G20 as an opportunity to call out Putin's barbarism and force Russia to confront the global suffering caused by this senseless campaign of violence.
"The best and quickest way to alleviate these problems is for Putin to withdraw from Ukraine. But while this war continues, the world's most powerful economies have a crucial role to play in addressing the desperate global economic situation," said 10 Downing Street.
G20 leaders first met during the global financial crisis in 2008, in recognition of the fact that our complex and international economic system cannot function without coordinated action from the most powerful economies. This year, the world is looking to the G20 again to ensure the stability of international markets and alleviate the burden on the world's poorest people.
Ahead of this week's summit prime minister Sunak has set out a five-point economic action plan for leaders to address the current global instability, covering changes to the global energy market, international food supply and the world financial system.
This action will ensure a firm platform for the domestic measures the Chancellor will set out in this week's Autumn statement.
The prime minister said:
"Later this week the Autumn Statement will set out how we will get this country on the right path, put public finances on a stable footing and get debt falling. Creating a stable international system that protects the most vulnerable will be a core part of that work.
"But addressing the biggest economic crisis in a decade will require a concerted effort by the world's largest economies – these are not problems we can solve alone. At the G20, leaders need to step up to fix the weaknesses in the international economic system which Putin has exploited for years."
Under the five-point economic action plan, prime minister Sunak will call on fellow leaders to:
Direct government support to where it's most needed. Using government support effectively to prioritise the most vulnerable, both in our own countries and internationally.
End the weaponisation of food production and distribution. Taking immediate action to support the global food trade to reduce the cost of living for all and save the lives of those at risk of starvation. This includes calling for the Black Sea Grain Initiative to be renewed on 19 November and a G20-wide commitment never to weaponise food production and distribution.
Strengthen our energy security and reduce energy dependence on Russia. We must bring an end Russia's stranglehold over international energy prices. As part of these efforts we will work with partners to unlock the investment needed to accelerate the green transition – the best way of protecting ourselves from those who have perpetually used hydrocarbons to bully and coerce.
Open up global trade. This includes by advancing bilateral free trade agreements and through reform of the World Trade Organization. We need a WTO fit to release the opportunities of the 21st century while tackling the manipulation of global markets by malign actors.
Providing honest, reliable finance to help developing countries grow sustainably. Ensuring that the international financial system has the firepower needed to help developing countries grow without becoming dependent on their lenders. This includes rapid action to help poor countries better manage their debt burdens and providing an alternative to developing countries borrowing from exploitative sources.
"These efforts form part of the prime minister's drive to place economic stability and confidence at the heart of this government's agenda. That means, being a constructive and reliable member to the global economy, and using our influence to create a stronger international economic system," said the prime minister's office, 10 Downing Street.


Source link
All rights/copyrights of the text and imagery belong to their respective owner, we do NOT claim any ownership.
DISCLAIMER:
Underneath Part 107 of the Copyright Act 1976, allowance is made for "honest use" for functions akin to criticism, remark, information reporting, instructing, scholarship, and analysis. Honest use is a use permitted by copyright statute that may in any other case be infringing."