Singapore – UK businesses agreement opens new fintech market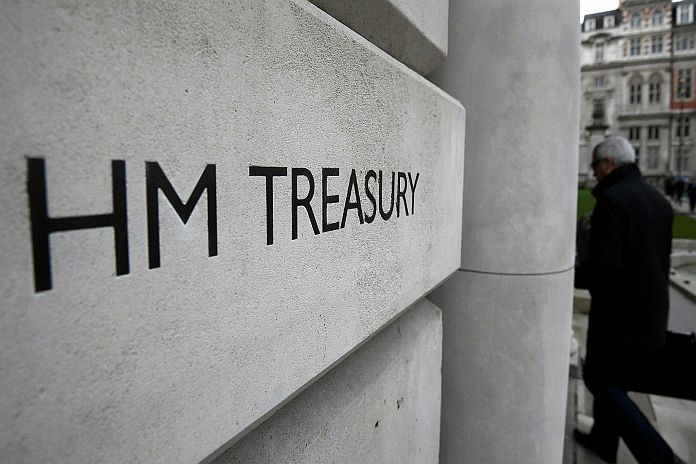 The UK and Singapore agree a Memorandum of Understanding (MoU) on the UK-Singapore FinTech Bridge to remove barriers to fintech trade and boost cooperation
This will deepen engagement between businesses, and regulators, adding to previous co-operation
Policymakers from both the UK and Singapore will meet regularly with the fintech sector to work to remove regulatory barriers to trade
LONDON, England – The UK and Singapore have agreed to a new MoU boosting fintech trade and cooperation at their 7th Financial Dialogue in Singapore today, 25 November.
The Fintech Bridge builds on an agreement signed in 2016 – which will remove barriers to fintech trade by opening new regular talks between regulators and businesses, in addition to previous areas of cooperation
This will increase the cooperation and sharing of information on emerging trends in the fintech sector. It will also break down barriers to trade for UK and Singaporean fintechs, boosting growth and investment opportunities.
Andrew Griffith MP, economic secretary to the treasury, said:
"The UK and Singapore are among the world's leading jurisdictions for fintech investment – and today's announcement will only accelerate growth and innovation in our respective sectors. The MoU we've announced today is crucial – and I would like to thank the Monetary Authority of Singapore for their constructive engagement throughout discussions."
Chief Executive Officer, (CEO) of Innovate Finance, Janine Hirt said:
"Innovate Finance welcomes this announcement. An MoU between UK and Singapore will deliver a strengthened framework for vital regulatory and policy discussions between the two countries, enable innovation across financial services, and ensure businesses based in both the UK and Singapore have the ongoing support for their ambitions for growth to be realised.
"We look forward to supporting future financial dialogues and business-to-business activity between these markets. We are also delighted to be working with the key organisations engaged to promote the opportunities this FinTech bridge has to offer, and to welcoming FinTech businesses to IFGS and UK FinTech Week next year."
Miles Celic, chief executive officer, TheCityUK, said:
"The UK and Singapore are two of the world's most dynamic and innovative FinTech markets. The FinTech Bridge will drive exciting new opportunities and greater alignment of regulatory approaches will help with the expansion of FinTechs from the UK and Singapore into each other's markets. Greater cooperation between government, regulators and industry will boost innovation and drive better outcomes for customers."
This MoU will also further deepen the engagement and opportunities between two of the premier international financial and related professional services centres.
The existing Regulatory Cooperation Agreement signed in 2016 has enabled the UK and Singaporean fintech sectors to closely align at a regulatory level. Today's commitment goes further in a number of areas, making clear the business support available to firms, highlighting opportunities in each other's markets and creating a clear link between challenges firms face and policy discussions.
The MoU will come into effect next week once formalities have been completed on both sides.
Source: HM Treasury


Source link
All rights/copyrights of the text and imagery belong to their respective owner, we do NOT claim any ownership.
DISCLAIMER:
Underneath Part 107 of the Copyright Act 1976, allowance is made for "honest use" for functions akin to criticism, remark, information reporting, instructing, scholarship, and analysis. Honest use is a use permitted by copyright statute that may in any other case be infringing."
World Trade Organisation's Dominican Republic trade policy review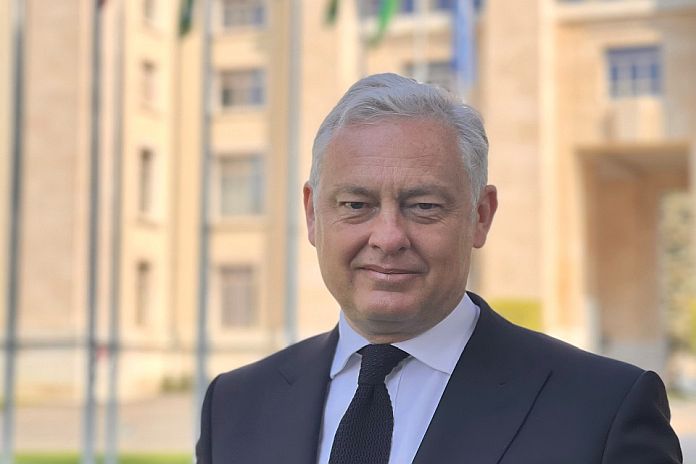 – The UK's Permanent Representative to the WTO in Geneva gave a statement during Dominican Republic's fifth WTO Trade Policy Review (TPR).
By Simon Manley
Let me start by saying, we commend the Dominican Republic on their GDP growth rates between 2014-2019, exceeding the historical average at 6.2 percent and that we appreciate the Dominican Republic's responses to our 18 Advance Written Questions. We were interested to know more about customs procedures, import measures in particular tax stamps, technical requirements, and single investment windows.
These highlight the granular interest which we and British companies place in effective trading relations with the Dominican Republic. As with other Members, we also raised questions regarding the agriculture sector, in particular exemptions for import licenses.
The Secretariat's report for this TPR indicates that over the review period, the Dominican Republic's economy had a remarkable recovery from the COVID-19 pandemic, with a contraction in GDP of almost 7 percent in 2020 followed by growth of over 12 percent in 2021.
We were also pleased to note the shift towards sustainable agriculture practices during the review period and how these practices have contributed towards increased food security, rural jobs, and agricultural exports. The UK is keen to hear more about developments within Dominican Republic's agriculture, health and safety system.
However, as the Secretariat report also identifies, since their last review, where Sanitary and Phytosanitary (SPS) measures were deemed unfit there has not been much-marked progress, as there is still no centralized mechanism for the preparation of SPS measures. We, therefore, encourage the Dominican Republic to pay particular attention to these key areas.
We are grateful to the government of the Dominican Republic for being one of the first countries to ratify the CARIFORUM-UK Economic Partnership Agreement in April 2019. The UK appreciates Dominican Republic's continued collaboration in the implementation of the CARIFORUM-UK Agreement and we look forward to working together to fully implement all areas of the agreement.
The first meeting of the Partnership's Trade and Development Committee was held in October 2021, which was an opportunity for parties to provide updates on relevant trade policy developments in the United Kingdom and in the Caribbean region, and to reaffirm their desire for a prompt ratification of the Agreement.
We also discussed matters of joint interest including tariff liberalisation, trade-in goods & services, and Geographical Indications. The parties noted with satisfaction that the Agreement had secured continuity of a trading relationship worth almost £4 billion in 2021 and expressed their wish to further develop sustainable and inclusive trade.
Turning to exogenous challenges, Members representing Small Island Developing States and Small Vulnerable Economies rightly highlight the increasing threat presented by extreme climactic events.
According to an ongoing research programme by the EU's Global Climate Change Alliance Plus Initiative, the Dominican Republic is the 11th most vulnerable country to climate change in the world. In a region of intense cyclonic activity, the Dominican Republic is one of the WTO Members most threatened by hydrometeorological events. The impact of these extreme events has provoked economic losses in the order of almost $10 billion, not to mention the impact on human and natural life.
Relatedly, Global Supply Chains, the bedrock of free and fair trade and the conduit to its benefits are also increasingly threatened by extreme weather, from damaged infrastructure to disrupted logistics and the rippling knock-on effects. It's a reminder that, as a Membership, we must accelerate efforts to modernise the international trading environment, such as through harmonised standards and digitised customs procedures.
We recognise the challenge for Small Island Developing States (SIDS) to diversify considering their vulnerability to external shocks and the impacts of climate change and natural disasters. Indeed, SIDS are important partners for the UK. In our International Development Strategy, we set out our vision that SIDS will be more climate and economically resilient by 2030. And we salute the constructive role played by the Dominican Republic in representing the interests of SIDS in a whole range of multilateral fora, in Geneva and beyond.
Just last month, alongside Canada and the Alliance of Small Island Sates, we launched the Principles for Improved Aid Impact in SIDS at the Effective Development Cooperation Summit here in Geneva. We hope that the principles will be a useful tool in improving the quality of aid and ensuring that development partners align with SIDS' own priorities.
We look forward to working with the international community to drive action on SIDS climate and economic resilience ahead of the pivotal UN SIDS Summit next year. The UK is committed to delivering the promises of the Glasgow Climate Pact, including action on the scale of finance, considering vulnerability in our finance decisions, and addressing loss and damage.


Source link
All rights/copyrights of the text and imagery belong to their respective owner, we do NOT claim any ownership.
DISCLAIMER:
Underneath Part 107 of the Copyright Act 1976, allowance is made for "honest use" for functions akin to criticism, remark, information reporting, instructing, scholarship, and analysis. Honest use is a use permitted by copyright statute that may in any other case be infringing."
Ambitions for UK tech – Caribbean News Global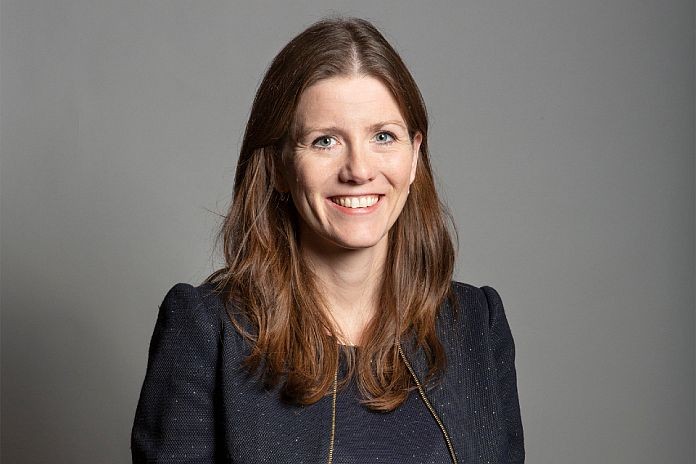 Secretary of State Michelle Donelan delivered a speech at Bloomberg on the government's ambitions for UK tech.
By Michelle Donelan
I am really delighted to be here, opening this event, and as digital secretary, to be in charge of what I think is one of the most important portfolios in government.
Last year, this small island became just the third country in the world to have a tech sector valued at over $1 trillion – behind only China and the United States, and first in Europe by some distance.
Our sector is worth more than double of Germany's and three times more than France's, and is home to hundreds of unicorns – including household names like Deliveroo and Monzo. And perhaps most importantly, we are world leaders in the kind of tech that is going to dominate our future, like AI. And this didn't happen by accident.
We got here thanks to the people in this room – thanks to your ideas, and your passion and your entrepreneurial spirit. We also got here because we have a clear vision for where this country is going, and a government that is prepared to match that ambition with action.
I believe that Britain is uniquely placed in the world to become the world's number one when it comes to tech.
Now that we are outside of the EU, and with our proud history of being a nation where we offer measured, proportionate regulation, that sparks and enables innovation, where we also really value and encourage the entrepreneurial spirit,
One where entrepreneurs have both the stability, but also the freedom, to invest and innovate. And that's why in the decade or so since the start-up scene first began springing into life, the UK has seen a sustained explosion of investment and growth.
It happened because we brought together a potent mix of four key fundamental things:
The right people;
The right money;
The right ideas;
And the right regulation.
Which is why all of these four things underpinned the government's digital strategy. And if we want to take things to the next level – to the very top – then we need to double down on all of those four things.
To double down on people – through things like addressing the skills gaps, which is the theme of one of my roundtables. And having spent three years in the department for education prior to this, I have first-hand seen how the skills element really can play a key role. And for me just two stats illustrate the urgency of that challenge very clearly:
Firstly, digital roles are now increasing four times faster than the workforce as a whole.
And secondly, there are an average of 173,000 vacancies per month for digital occupations in the UK. Those unfilled roles are costing us up to £150 billion a year in lost GDP. So we need to continue to focus on people.
This is a country that has on average produced a Nobel Prize winner every year for the past two decades, and we need to keep it that way. We need to continue as well to focus on money: to keep venture capital investment flowing through, prioritise our science and tech budget and work together to drive investment in our 5G and gigabit networks.
On ideas – we need to continue to foster investment in research and development, to help our world-class universities even more world-class graduates, and skills that will drive the tech sector forward even faster. And we need to keep providing the right regulation – to create the kind of competitive and innovative environment where people can start the next Deliveroo or DeepMind, and can scale it up, and go on to become global success stories.
So we already have the right list of ingredients. We just need to double down on them. And I will just finish by saying I think it is the perfect time to be so ambitious and bold. There is no doubt that this is an extremely challenging time for our economy.
We have just been through a once-in-a-century pandemic, we are experiencing war in Europe, soaring inflation and an increase in the cost of living across the globe. But let's not forget our world-renowned tech ecosystem sprung up in the shadow of the 2007/8 financial crisis. And if any country has the brain power and ingenuity to repeat history, and use tech to drive us out of another challenging period, I genuinely believe it is this one.
The business secretary, the Chancellor and I – will work closely with all of you over the coming months to make this happen. We will ensure that your views and your ideas are represented as your voices in government.


Source link
All rights/copyrights of the text and imagery belong to their respective owner, we do NOT claim any ownership.
DISCLAIMER:
Underneath Part 107 of the Copyright Act 1976, allowance is made for "honest use" for functions akin to criticism, remark, information reporting, instructing, scholarship, and analysis. Honest use is a use permitted by copyright statute that may in any other case be infringing."
Russia has chosen a path of depravity over humanity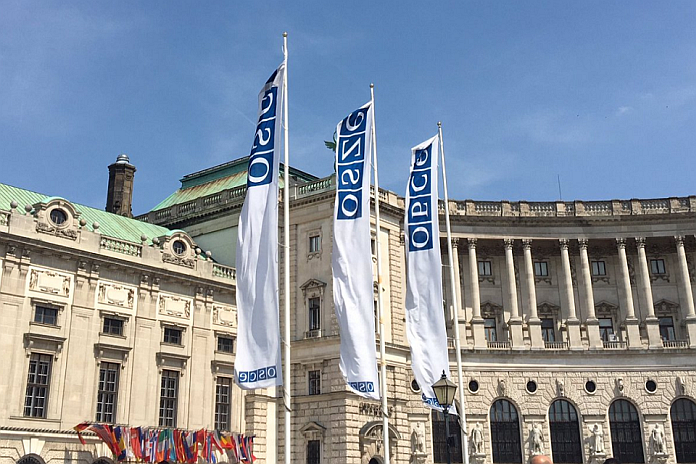 By Ian Stubbs
Over these past weeks, heavy and attritional fighting has continued, especially around the Donetsk Oblast town of Bakhmut, and in the less reported-on sector of Kremina, in Luhansk. In the south, in Zaporizhzhia Oblast, both sides have massed significant forces, which have conducted artillery exchanges and skirmishes, but have avoided any large-scale offensive effort.
Frustrated by lack of progress, Putin has sought to reconsolidate his military power base. However, we continue to see evidence of tension between the military leadership and Wagner Head, Yevgeny Prigozhin.
Despite these clear tensions, the Wagner Group has been increasingly relied upon to fill the void where the Russian military cannot. Wagner has become a key component of the Ukraine campaign. It now almost certainly commands up to 50,000 fighters in Ukraine. At least 40,000 of these appear to be convicts recruited from prisons and penal colonies – this means approximately one-quarter of all Russian personnel serving in Ukraine are convicts recruited by Wagner. This is yet more evidence of President Putin and his military leadership scrambling to provide numbers in place of trained fighters and effective leadership.
In the FSC exactly a year ago we discussed "Compliance with International Humanitarian Law and Protection of Civilians". During that meeting, my Russian colleague stated that: "Humanity, including on the battlefield, is a hallmark of civilized behaviour by States." For once, we agree.
However, Russia's actions over the last year show that it has chosen a path of depravity over humanity. It has demonstrated complete disregard for International Humanitarian Law; it has unleashed horrendous violence, conducting heinous attacks impacting on civilians and civilian infrastructure; and it has demonstrated its willingness to sacrifice its own people in their thousands to try and overcome persistent and institutional poor decision making by the Kremlin. Putin's horrific war of choice has created a legacy for which millions will be forced to bear the cost of for years to come.
On 19 January the Defence Ministers of Estonia, the United Kingdom, Poland, Latvia and Lithuania; and the representatives of Denmark, the Czech Republic, the Netherlands, and Slovakia met to reaffirm our continued determination and resolve to supporting Ukraine in their heroic resistance against Russia's illegal and unprovoked aggression.
At this meeting, we recognised that equipping Ukraine to push Russia out of Ukrainian territory is as important as equipping them to defend what they already have. The new level of combat power required by Ukraine is only achieved by combinations of main battle tank squadrons, beneath air and missile defence, operating alongside divisional artillery groups, and further deep precision fires enabling targeting of Russian logistics and command nodes in temporarily Russian-controlled territory.
The United Kingdom's accelerated package consists of a squadron of Challenger 2 tanks with armoured recovery and repair vehicles; AS90 self-propelled 155mm guns; hundreds more armoured and protected vehicles; a manoeuvre support package, including minefield breaching and bridging capabilities; dozens more un-crewed aerial systems to support Ukrainian artillery; another 100,000 artillery rounds; hundreds more sophisticated missiles including GMLRS rockets, Starstreak air defence missiles, and medium range air defence missiles; 600 Brimstone anti-tank munitions; an equipment support package of spares to refurbish up to a hundred Ukrainian tanks and infantry fighting vehicles.
The package is further augmented by continuing basic training and junior leadership training for the AFU in the UK with 9 International partners, with the aim of training around a further 20,000 AFU personnel in 2023.
We do not underestimate the continuing threat posed by the Russian Federation but, in time, there will be cause for Ukraine to celebrate. Ukraine will continue to demonstrate their resolute courage, determination and enduring moral strength as they fight to liberate more of their homeland. Ukraine's sovereignty, territorial integrity, and independence will be fully restored.


Source link
All rights/copyrights of the text and imagery belong to their respective owner, we do NOT claim any ownership.
DISCLAIMER:
Underneath Part 107 of the Copyright Act 1976, allowance is made for "honest use" for functions akin to criticism, remark, information reporting, instructing, scholarship, and analysis. Honest use is a use permitted by copyright statute that may in any other case be infringing."