New Governor arrives to a disgraced Public Service
Posted on 23 September 2022.
…as departed Governor Pearce admits his own 'poor' governance
by Bennette Roach – April 1, 2022
A Public Service in Disgrace
Outgoing Governor Andrew Pearce OBE just before he was ready to depart his failed tour of duty to the United Kingdom Government (UKG), and the Montserrat Government (GoM), must have gotten to a state where he somehow had to justify his many misleading if not 'ignorant' orations over untoward matters involving very senior public servants.
As Mrs. Sarah Tucker takes up duty as Governor of this British Overseas Territory, Montserrat, she must have been already aware that among the major challenges she will face in Montserrat, prime is centered around the whole machinery of government, the "Public Service", to include the executive and its associates.
This might appear on the surface simple to a newcomer but may not be that unfamiliar to her, based on pertinent information preceding her. It didn't appear that way to Governor Carriere on her arrival. No doubt on advice from her predecessor who had revealed his sordid thoughts, and opinions of the public service hierarchy, she began speaking to and attacking issues, reporting disappointment on her achievement in the 12th month of her governorship.
Former Governor Carriere had said early enough: "So many people from both within and outside the public service have stressed this to me and expressed alarm at the current state of the service," confirming the opinions expressed and published by TMR over and over again." See: https://www.themontserratreporter.com/the-public-service-lacks-understanding-and-awareness/
Mrs. Tucker may be interested and pleased to take time soon and familiarise herself before she gets sucked in. https://www.themontserratreporter.com/empowering-excellence-in-public-service/
The background
There is a well-known saying, "A Fish Rots From the Head Down".
About to leave, the Governor threw Mrs. Lyndel Simpson, the Deputy Governor, "under the bus", even when he declared, his actions of calling for a review into her year-old 'rumoured alleged financial misdeeds' he said it was not his "intention… to throw the book at anyone or be unkind to anyone…", going well out of the way to yet simplify what would be considered serious misconduct by his bosses.
Immediately following his arrival to Montserrat, at his "Swearing IN" ceremony at a special sitting of the Legislative Assembly he said, among many other things, he vowed, "…to do my part in making things better for the Montserratian community,
He paid tribute to his predecessor, Elizabeth Carriere, and the work she did in a number of areas. But in particular, "I applaud her," on public sector reform through the Empowering Excellence Programme.
He declared, "A modern, motivated and efficient public service is a cornerstone and driver of a thriving economy and business environment in Montserrat."
The problem she said: "… it really is also an attitude that the public service is a public service and we must carry out the right kind of service not just for Montserratians but also for people who are visiting Montserrat, so this is also an area of focus for improvement."
It should be noted that the announcements were made during an "update on the initiative which is being undertaken through "Human Resource Transformation" project, (already) on stream for about four months.
Governor Pearce was to share these sentiments on his arrival but did nothing to carry on from where she left off.
Enemy of Montserrat
In her (Carriere) last official function before leaving Montserrat on January 2, 2018, she confirmed the substantive appointment of Lyndell Simpson as Deputy Governor by means of effect from January 1 2017, which meant she served in the acting position for 13 months. She was initially appointed as Acting Deputy Governor on December 1, 2016, subject to a one-year probation period. At the end of that period, the Governor appraised Mrs. Simpson who immediately at the Governor's departure as she noted, became "Acting Governor until the incoming governor arrives."
All of the DG's appointments were made in dispute of one or the other circumstance; including the current one, her third, which ends this year, since it runs from January 1, 2021. This last act could perhaps count as the most 'disgraceful act'. That is so because it appears that the involvement with 'money' outranks 'poor' civil misconduct.
The Deputy Governor, having received a new three-year contract, on January 2, 2018, amidst unsavory whispers by dissatisfied public servants, because of actions already attributed to or about her, had already earned the early title of "Enemy of Montserrat".
During her 'probation' year, in September 2017, Governor Carriere had obviously sanctioned the DG's firing of the first head of the Project Management Office (PMO). "It was shocking news…he has been relieved of his duties," was the
report. The unconfirmed information at the time was corrupt and disgraceful and involved several very senior government personnel to include the FS
and at least one minister.
Among his initial achievements in the support of the Governments development agenda he had already put in place in a short space of time, new high-transparency, high-accountability frameworks for project, programme and portfolio management through world-class standards.
One witness to the action being conducted, described it as he was "frogged marched" by a very senior officer with a military background within the Ministry who demanded that he follow and leave his office in the Ministry of Finance.
This action is popularly said to have set Montserrat back four years, and we consider her first serious disgraceful act. This gentleman fired "with no cause", had come to be very highly respected because of his keenness to his duties and his great desire to see the work of his office bring results quickly for Montserrat. See: https://www.themontserratreporter.com/head-of-pmo-dismissed-without-cause-the-premier-laments/
He stressed, "It is through the support, work, creativity, and commitment of many other people, both inside and outside the public service."
Governor Carriere's duty cut short
It was less than a month later Governor Carriere would experience a call from TMR, "Governor Carriere should apologise to the Premier and Montserrat." This we believe may have helped to bring about her early departure from Montserrat, three months later. See: https://www.themontserratreporter.com/governor-carriere-should-apologise-to-the-premier-and-montserrat/
Governor Carriere had faltered in her Power of Excellence drive. The decline was now in train although the Power of Excellence program continued highlighting on the way, the real need for change and reform.
That firing began a serious downhill impact. There was the Montserrat Transformation Program (MTP), critical to the all-around development of Montserrat. It was an approved Cabinet decision dated January 30, 2017, a little less than two years of the closure of MDC, which agreed: "…to endorse the development of Montserrat Transformation Programme by a cross-functional working group led by the Financial Secretary in the short-term, until the CEO of the Office of the Premier is recruited; and, that, (note) the Office of the Deputy Governor should be responsible for the structural changes of the transformation." By the way that never happened, the DG saw to that, and to this day we have heard no word of the MTP being instituted.
A chance to excel with the drive for the Power of Excellence, it was no surprise when by September, Montserrat had recruited Dr. Clarke-Fletcher who came to her post (reportedly overqualified). (See: https://www.themontserratreporter.com/another-key-govt-officer-exits/https://www.themontserratreporter.com/another-key-govt-officer-exits/
What 'luck'! But that was to result in the second major disgrace of the DG's management and this time under Governor Pearce, who had already shown a clear misunderstanding, or careless approach, to be mild, as to the workings of the DG's office and his responsibility for the work of managing the public service.
Dr. Fletcher had been in the post for just about nine months. She emphasised, that, although it was with grave difficulty, (there are the records and other evidence that will show), she had been nothing but professional in carrying out her functions.
Unlike Gomersal, she didn't wait to be 'frog-marched', she simply left. Only like Gomersal, spared the Government of Montserrat a lawsuit for 'unfair dismissal.'
The Governor's office releasing: "…Mrs. Cheverlyn Williams Kirnon replaces Dr. Jocelyn Clarke-Fletcher with whom the government of Montserrat severed its employment relationship on Wednesday Dr. Clarke-Fletcher…effective Wednesday, June 20, 2018," This without comment from H. E. Governor Pearce. With no comment either from the Executive of Montserrat except for the whispers, we would learn later that they were not all on the same page, for reasons we will learn of later, although there had been a (published) hint from Governor Carriere, plus a measure of ignorance, which would have exacerbated the disgraceful actions.
But, how did it get to us being able to label Governor Pearce as a failure and leaving the public service in disgrace? He further enabled his 'troubled' deputy, who had just received her second term contract this time for three years (Jan 2, 2018 – Jan 2021) mere weeks before he began his tour of duty.
During this DG's tenure, there have been posts unfilled and several officers, junior and senior, were either suspended or waiting for complaints and charges against them to be settled by the PSC and/or in the courts: there were appointments being made contrary to the advice and recommendation of the Public Service Commission.
With the complaints and whispers of public servants being suspended for years and months, some were dismissed on questionable grounds. There was swirling news of lawsuits. No wonder that Governor Pearce throughout and at the end, considered the DG's job "tough and hard", simply displaying an unbelievable and unacceptable sense of justice within the public service.
As these questionable, some challenged activities continued, her behaviour would hit rock bottom. Her actions were complained about and referred to by the President of the Montserrat Civil Service Association as, "atrocious, unprofessional and demeaning"; while the victim (third in command at the Human Resource department) referred to the loud verbal abuse she endured as, "appalling and unprofessional."
This atrocity took place on October 16, 2019 at the Human Resource Management Unit where her third in command worked as the Director of the Unit. The Hon. DG Lyndell Simpson repeated her misbehaviour, approaching another parent at a supermarket (her reactions stemmed from school boy's melee at school).
The president of the MCSA referred to both instances "as unprofessional and demeaning for a person holding such a high office (indeed any public officer) referring to clauses in the Public Service Code of Conduct, and Deputy Governor's post duties and obligations. "See: https://www.themontserratreporter.com/governor-destructs-on-the-dgs-outrage/ and: https://www.themontserratreporter.com/deputy-governor-simpson-lands-in-scandal/
Governor Pearce's dealings with the DG's misdeeds culminating with that last 'financial' matter stands out, leaving the public service in 'disgrace', the mark of his tenure, with him at the head. He side-stepped questioning of what had become common that the DG without sanction (as it was rumoured, without sanction of any authority), she was receiving an increase in either salary or allowances, or both. The Governor at one point denied that this was so and like he did in every other situation.
Then this. In May last year, not long after approving her third and current contract, the Governor had told ZJB Radio, on the salary/allowance issue: "Those rumours (about the payments) are completely without foundation and they are malicious and they should be ignored; the Deputy Governor continues to have my absolute full confidence…in the important work she is doing in Montserrat."
Incompetence or Corruption!?
https://www.themontserratreporter.com/empowering-excellence-in-public-service/
The Governor at his farewell press conference claimed he would be blunt and frank with the local media having to face, perhaps unsurprising to him, concerns on issues regarding the Public Service and its state in Montserrat.
At my turn I asked the question relating directly to the Deputy Governor's obtaining for herself 'salary, allowance, increase' whichever of these, in whatever fashion and by whatever means the Governor noted, questions relating to this particular issue had been raised to him several times before. Indeed, he had previously dismissed the issue as mentioned above on more than one occasion.
He spoke in answer to the question for nine (9) minutes, although he had noted that he had spoken previously to or about this matter. It was in the seventh minute that he said this: "…I've asked for two reviews. I asked for one review, which didn't to be honest, quite do the job. I want to be fair to people and so I think I've explained before that I've asked for another review … this time I've asked it to be done by a fully independent judicially trained individual and that is just starting… and it's not intended to throw the book at anyone or be unkind to anyone…"
"Not only it's just intended to sort out what was an unfortunate mistake not major sums of money involved… before I go, so I've briefed my successor…", he said.
The book was thrown, not only to the DG, since in the meantime, he had highlighted either the ignorance, corruption, or both of the Premier who he noted: "… I've explained it to the premier, I've explained it in writing to the premier uh so he knows all that – because he obviously has to answer these things in parliament…"
It is in that and similar situations as the Governor alluded to, that we find the Premier complicit either out of ignorance or corruption as hinted earlier. His behaviour in answer to questions on the matter had been up to that time deplorable and suspiciously dishonest. Did the Governor give that information because he was aware of the Premier's evasion of the matter in the Legislative Assembly, thus throwing him also under the bus?
In the nine-minute answer the Governor, rambling at times obviously simplifying the matter as he has in every situation that the DG did not behave dishonourably.
He said: "…the deputy governor's job is a tough one, it's a particularly tough one … somebody doing that job trying to keep this thousand people sort of happy and well run, cannot conceivably do it all in perfection every day themselves…"
He noted that the DG was already in post before he arrived – "…The DG's been here for all of my time she was appointed before I arrived that appointment was approved by Lord Ahmed a British minister at the time on the basis of advice and I think she's done a very good job…I think, is it three contracts in total, first contract then there was a one just as I was arriving and then there's another most recent one for about two years until the end of this year so the three contracts for the DG…"
It is here that he showed the deliberateness of the action of the transaction. He noted, "…there were a few changes and there were changes around the margins of a contract to things like telephone allowance and this sort of thing a few small things of that sort not a major set of changes and entirely normal for people when they move from sort of I suppose you might call it almost a probationary type of appointment to fully fledged contracts it's quite normal to have a few adjustments of that sort and almost everybody on the island has those sorts of adjustments."
He said the following but noted he was repeating himself: "…clearly there were discussions my view was that it would not be right. I wanted to pay everybody more but my view is that it would not be right to pay the DG or any other senior member of the public service an increase…"
He continued, (we will publish elsewhere the full transcript, but he continued), stressing: "…it did not feel right to me to uh to give a salary increase and I didn't and I didn't approve one.
"For some reason, there was some sort of mistake made in the paperwork, misunderstanding, and uh I didn't read all the details of dollars and pennies…"
The Governor admitted that ultimately there was some mistake on his part, at the same time showing up the fact that there is incompetence, slackness, ignorance, or just "dunceness" at the head down. "It's not really for a governor, to be frank, to have to read all those things you… but I signed the letter of appointment without rereading and checking myself personally in detail…" (approval?).
Indeed! Where did the authorisation for that increase begin?
The Governor in the end says: "It seems within HR (Human Resource dept) that there was an appropriate level for that allowance and the DG was not at that level and therefore to be fair and consistent there shouldn't have been an increase I didn't spot it I wasn't told about it and I didn't approve it but it went through on that basis now to be fair to people somebody gets a contract they sign it in good faith they don't know either they're getting that contract they can assume I think that it was you know all reasonably uh approved and so on it went for six/seven months or so until it was brought to the attention of parliament quite rightly.
The Governor in the end shows that there might have been collusion, adding to the obvious incompetence that he heads.
The question one might ask who is the head of HR? Who is really responsible directly under the Governor and the duly appointed Premier?
We note that mentioned briefly here are just a few major acts that have been costly to the administration of the public service which is the engine of the Territory's existence. There are numerous other disastrous actions that together leave a stench, from which the rot that we endure begins. A disgraced public service in operation since 2016 – and before!
Much to see how this new Governor Tucker conducts her governorship.


Source link
All rights/copyrights of the text and imagery belong to their respective owner, we do NOT claim any ownership.
DISCLAIMER:
Underneath Part 107 of the Copyright Act 1976, allowance is made for "honest use" for functions akin to criticism, remark, information reporting, instructing, scholarship, and analysis. Honest use is a use permitted by copyright statute that may in any other case be infringing."
History & culture of the eastern Caribbean islands
The Eastern Caribbean is a region that includes a number of small island nations and territories in the Caribbean Sea. These islands have a rich history and culture that have been shaped by a variety of influences, including African, Caribbean, European, and indigenous peoples.
The first inhabitants of the Eastern Caribbean were indigenous peoples who migrated to the region thousands of years ago. These people included the Arawaks, Caribs, and Tainos, who were skilled farmers, fishermen, and craftsmen.
The first European explorers to reach the Eastern Caribbean were the Spanish, who arrived in the region in the late 15th century. The Spanish claimed the islands for their own and began to establish settlements, plantations, and mines. However, they were soon challenged by the English, French, and Dutch, who also wanted to control the region.
The Eastern Caribbean became a battleground for these European powers, who fought over control of the islands for more than two centuries. The islands were eventually divided among the European powers, with the English, French, and Dutch each controlling a number of islands.
During this period, the islands became a melting pot of cultures, with African slaves brought to the region to work on the plantations, and Europeans, Africans, and indigenous peoples mixing and intermingling. This led to the development of a unique culture and identity for the Eastern Caribbean, which is still evident today.
Today, the Eastern Caribbean is a diverse and vibrant region with a rich history and culture. The islands are known for their beautiful beaches, stunning natural scenery, and vibrant music and dance traditions. The region also has a thriving tourism industry, with many visitors coming to the islands to experience the unique culture and beauty of the Eastern Caribbean.
In addition to its rich history and culture, the Eastern Caribbean is also known for its natural beauty. The islands are home to a variety of landscapes, including white sandy beaches, lush rainforests, and mountains. The region is also home to a number of protected areas and national parks, which are home to a wide variety of flora and fauna, including many species that are found nowhere else in the world.
The Eastern Caribbean is also an important economic region, with many of the islands relying on tourism as a major source of income. The region is also known for its production of spices, particularly nutmeg, which is one of the main exports of the region. In addition, the islands are home to a number of small-scale industries, including fishing, agriculture, and manufacturing.
The Eastern Caribbean is also a popular destination for sailors, with many of the islands offering excellent sailing conditions and a number of marinas and yacht clubs. The region is also home to a number of major sailing events, including the Atlantic Rally for Cruisers and the Caribbean 600 race.
Overall, the Eastern Caribbean is a fascinating and diverse region with a rich history, culture, and natural beauty. The islands offer a wide range of activities and attractions for visitors to enjoy, from relaxing on beautiful beaches to exploring the region's vibrant culture and history.
Singapore – UK businesses agreement opens new fintech market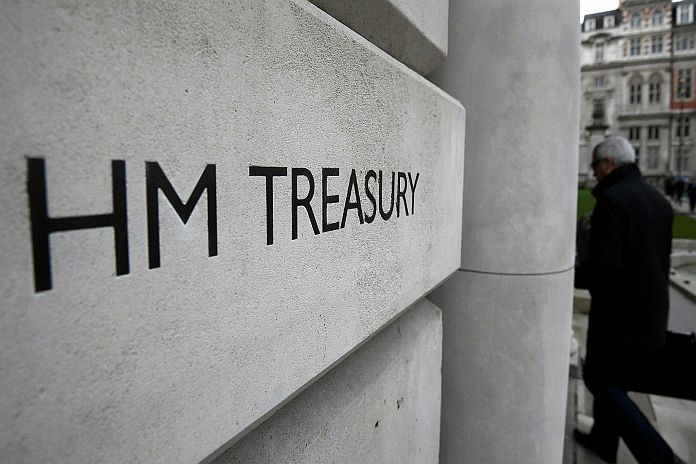 The UK and Singapore agree a Memorandum of Understanding (MoU) on the UK-Singapore FinTech Bridge to remove barriers to fintech trade and boost cooperation
This will deepen engagement between businesses, and regulators, adding to previous co-operation
Policymakers from both the UK and Singapore will meet regularly with the fintech sector to work to remove regulatory barriers to trade
LONDON, England – The UK and Singapore have agreed to a new MoU boosting fintech trade and cooperation at their 7th Financial Dialogue in Singapore today, 25 November.
The Fintech Bridge builds on an agreement signed in 2016 – which will remove barriers to fintech trade by opening new regular talks between regulators and businesses, in addition to previous areas of cooperation
This will increase the cooperation and sharing of information on emerging trends in the fintech sector. It will also break down barriers to trade for UK and Singaporean fintechs, boosting growth and investment opportunities.
Andrew Griffith MP, economic secretary to the treasury, said:
"The UK and Singapore are among the world's leading jurisdictions for fintech investment – and today's announcement will only accelerate growth and innovation in our respective sectors. The MoU we've announced today is crucial – and I would like to thank the Monetary Authority of Singapore for their constructive engagement throughout discussions."
Chief Executive Officer, (CEO) of Innovate Finance, Janine Hirt said:
"Innovate Finance welcomes this announcement. An MoU between UK and Singapore will deliver a strengthened framework for vital regulatory and policy discussions between the two countries, enable innovation across financial services, and ensure businesses based in both the UK and Singapore have the ongoing support for their ambitions for growth to be realised.
"We look forward to supporting future financial dialogues and business-to-business activity between these markets. We are also delighted to be working with the key organisations engaged to promote the opportunities this FinTech bridge has to offer, and to welcoming FinTech businesses to IFGS and UK FinTech Week next year."
Miles Celic, chief executive officer, TheCityUK, said:
"The UK and Singapore are two of the world's most dynamic and innovative FinTech markets. The FinTech Bridge will drive exciting new opportunities and greater alignment of regulatory approaches will help with the expansion of FinTechs from the UK and Singapore into each other's markets. Greater cooperation between government, regulators and industry will boost innovation and drive better outcomes for customers."
This MoU will also further deepen the engagement and opportunities between two of the premier international financial and related professional services centres.
The existing Regulatory Cooperation Agreement signed in 2016 has enabled the UK and Singaporean fintech sectors to closely align at a regulatory level. Today's commitment goes further in a number of areas, making clear the business support available to firms, highlighting opportunities in each other's markets and creating a clear link between challenges firms face and policy discussions.
The MoU will come into effect next week once formalities have been completed on both sides.
Source: HM Treasury


Source link
All rights/copyrights of the text and imagery belong to their respective owner, we do NOT claim any ownership.
DISCLAIMER:
Underneath Part 107 of the Copyright Act 1976, allowance is made for "honest use" for functions akin to criticism, remark, information reporting, instructing, scholarship, and analysis. Honest use is a use permitted by copyright statute that may in any other case be infringing."
UK sets out five-point economic action plan for the G20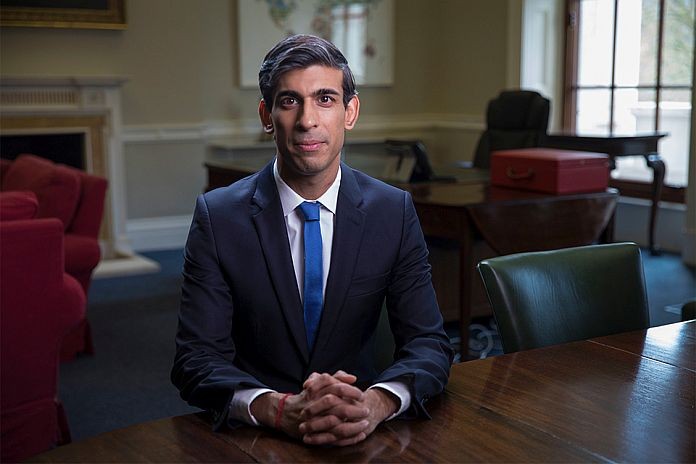 LONDON, England – UK prime minister Rishi Sunak will call for coordinated global action to address international economic instability and the rising cost of living when he attends the G20 Summit this week. The meeting in Indonesia comes as countries around the world face huge economic difficulties, caused or exacerbated by the illegal invasion of Ukraine, the prime minister's office noted Monday.
"Every household on the planet is feeling the impact of Putin's war. Global food prices have been driven up by his attempts to choke off the Ukrainian grain supply, energy bills have skyrocketed thanks to Russia turning off their gas taps and the World Bank predicts the economic aftershocks will ripple around the world for years to come."
This week's meeting will be the first time a UK prime minister has met a representative of the Russian regime since Putin's full-scale invasion in February. Russian foreign minister Lavrov is expected to attend the talks instead of Putin. The prime minister will use the G20 as an opportunity to call out Putin's barbarism and force Russia to confront the global suffering caused by this senseless campaign of violence.
"The best and quickest way to alleviate these problems is for Putin to withdraw from Ukraine. But while this war continues, the world's most powerful economies have a crucial role to play in addressing the desperate global economic situation," said 10 Downing Street.
G20 leaders first met during the global financial crisis in 2008, in recognition of the fact that our complex and international economic system cannot function without coordinated action from the most powerful economies. This year, the world is looking to the G20 again to ensure the stability of international markets and alleviate the burden on the world's poorest people.
Ahead of this week's summit prime minister Sunak has set out a five-point economic action plan for leaders to address the current global instability, covering changes to the global energy market, international food supply and the world financial system.
This action will ensure a firm platform for the domestic measures the Chancellor will set out in this week's Autumn statement.
The prime minister said:
"Later this week the Autumn Statement will set out how we will get this country on the right path, put public finances on a stable footing and get debt falling. Creating a stable international system that protects the most vulnerable will be a core part of that work.
"But addressing the biggest economic crisis in a decade will require a concerted effort by the world's largest economies – these are not problems we can solve alone. At the G20, leaders need to step up to fix the weaknesses in the international economic system which Putin has exploited for years."
Under the five-point economic action plan, prime minister Sunak will call on fellow leaders to:
Direct government support to where it's most needed. Using government support effectively to prioritise the most vulnerable, both in our own countries and internationally.
End the weaponisation of food production and distribution. Taking immediate action to support the global food trade to reduce the cost of living for all and save the lives of those at risk of starvation. This includes calling for the Black Sea Grain Initiative to be renewed on 19 November and a G20-wide commitment never to weaponise food production and distribution.
Strengthen our energy security and reduce energy dependence on Russia. We must bring an end Russia's stranglehold over international energy prices. As part of these efforts we will work with partners to unlock the investment needed to accelerate the green transition – the best way of protecting ourselves from those who have perpetually used hydrocarbons to bully and coerce.
Open up global trade. This includes by advancing bilateral free trade agreements and through reform of the World Trade Organization. We need a WTO fit to release the opportunities of the 21st century while tackling the manipulation of global markets by malign actors.
Providing honest, reliable finance to help developing countries grow sustainably. Ensuring that the international financial system has the firepower needed to help developing countries grow without becoming dependent on their lenders. This includes rapid action to help poor countries better manage their debt burdens and providing an alternative to developing countries borrowing from exploitative sources.
"These efforts form part of the prime minister's drive to place economic stability and confidence at the heart of this government's agenda. That means, being a constructive and reliable member to the global economy, and using our influence to create a stronger international economic system," said the prime minister's office, 10 Downing Street.


Source link
All rights/copyrights of the text and imagery belong to their respective owner, we do NOT claim any ownership.
DISCLAIMER:
Underneath Part 107 of the Copyright Act 1976, allowance is made for "honest use" for functions akin to criticism, remark, information reporting, instructing, scholarship, and analysis. Honest use is a use permitted by copyright statute that may in any other case be infringing."